The Custom Plus has recently been bought by a major Northern metal recycling plant based in Bury.
The company currently specialises in waste transfer and property clearance. The Custom Plus will compliment their existing business and also offer the option for them to use the pressure washer on the machine for future cleaning endeavors.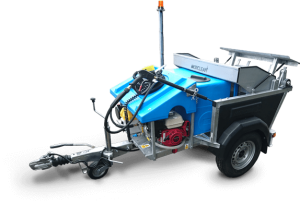 Morclean Bin Wash machines are quality finished entrepreneurial products.  Sturdy and engineered to be fully self-contained, the purpose-build wheelie bin cleaning machines make the perfect start-up business or an addition to your current fleet.
The Custom Plus is our best-selling bin wash and is the only machine on the market to currently boast 6 stages of water treatment. 2017 will also see and expansion to the range and new models joining the fleet. Keep your eyes peeled for upcoming news.

See the Custom Plus Bin Wash machine in action at the upcoming Cleaning Show (London 14-16th March)