Station BinWash
Fully Installed bin wash system
The Bin Wash STATION is a complete cleaning station for fixed locations, where the wheelie bins are generally brought back to base to be cleaned. The static bin wash enables operators to manually clean the inside and outside of bins with the option of recycled or fresh water.
Wash water can be recycled to save costs and water use, while fresh water can be used instead for clinical or sensitive areas where clean water needs to be added. The fresh water valve gives the operators the option to clean the outside of the bins without using stored water.
The STATION can also be manufactured with a hot or cold water cleaning system, providing flexibility and a host of bespoke applications.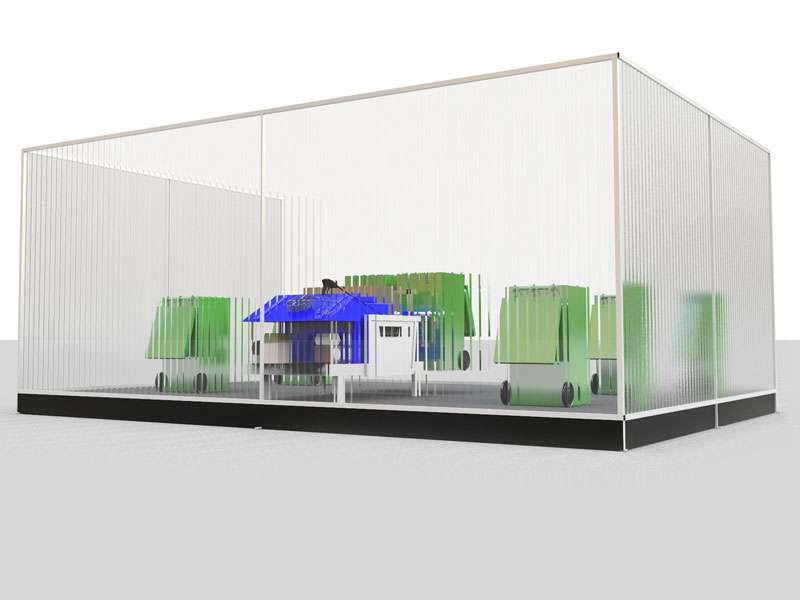 Any EU bin can be cleaned within the binwash cleaning station and the process is generally in 3 parts.  The process flows in one direction to allow a continual throughput of wheelie bins
Bins can be pre-sprayed inside or out with product to assist cleaning or sanitising.
The bins are then elevated above a catchment tray to collect any waste water from the manually operated internal washing process
Finally bins can be wheeled to the last area where a post-spray and options for external cleaning can be carried out
All the above can be carried out in the enclosed and fully drained wash area so there is no overspray or waste water on the floor
This bin wash can be specified to the site requirements with the option of anti-splash screens that are manufactured from colour coded rails and polycarbonate screens.
The entire floor area can also be manufactured on a surface mounted grid to enable the containment and drainage of waste water from the bin washing process to be captured and treated prior to discharge to drain
These both offer a safe and contained area within the contractor's premises, with protection from overspray and containment of waste water from the bin wash process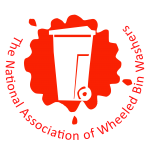 The National Association of Wheelie Bin Washers represents those wheelie bin washing companies that are able to satisfy the associations entry criteria, which requires them to comply with all existing legislation and guidelines for the washing of bins using high pressure pumps.