Permanently situated, static bin wash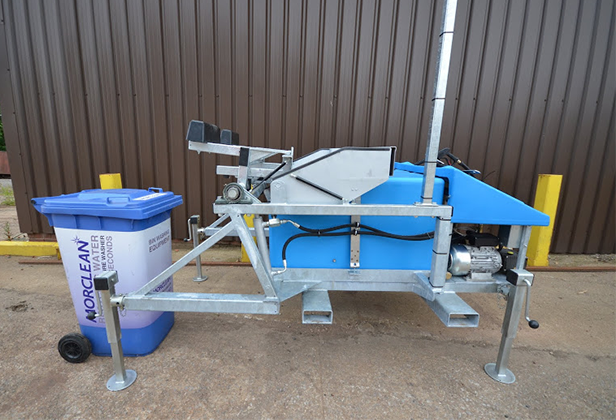 Morclean static bin wash machines are quality-finished entrepreneurial products. Sturdy and engineered to be fully self-contained, the purpose-built wheelie bin cleaning machines make the perfect start-up business or an addition to your current fleet.
Robust and efficient wheelie bin washers, the Morclean range of static wheelie bin cleaners are fitted with automated bin lift and water recycling as standard. This model is designed to be fixed at one location or bin wash depot.
Static Bin Wash uses a moulded poly tank, baffled for rigidity and safety, with stainless steel pre-filters and a self-contained water recycling facility.
Simply fix the wheelie bin on to the lifting mechanism at the rear of the machine, press the one button and the bin is lifted.
All of our bin cleaning machines provide owners and operators an economical and professional entry into the lucrative bin cleaning market.
Three easy steps to start a bin cleaning business using Bin Wash…
See the machine working at Morclean's premises, we can demonstrate and let you handle the machine – try it for yourself and see how easy it is to use.
Buy outright, or lease options are available with no franchise or geographical restrictions – all we need is a deposit.
Start your own bin cleaning round; see the table of potential earnings depicting the lucrative bin cleaning market.
Practical and easy to use
Clean either two domestic bins at a time, or one commercial bin
Effortless two-bin lifting mechanism at the touch of a button
Galvanised heavy-gauge steel chassis and durable components to ensure a long service life
Baffled water tank of recycled water, for a full days work
Machines allow you to wash bins legally as wash water is recycled as per the EA guidelines
EC/EU approved trailer
Fitted with a heavy-duty battery
Fully protected low voltage electrics
Frost protection system using integral filler pipe
High pressure pump, with a long reach 1.5 metre wash lance
Fast washing process – typically 10-30 seconds for a domestic bin
Very low running costs – typically about £1.50 per day (including petrol, disinfectant etc.)
Superb earnings potential!
The Bin Wash machines are incredibly easy to use, just fix the wheelie bin onto the lifting mechanism at the rear of the machine, press one button and the bin is lifted. Cleaning is effortless and the bin can be spotless in seconds.
Once elevated, the Morclean system drains the bin into a catchment tray in one simple process – water is filtered and ready to re-use throughout the day.
Morclean are actively looking for UK, European and worldwide distributors for our wheelie bin wash machines. The machines can be produced in various colours to suit your corporate branding, and are available for shipping worldwide. For more information on becoming a distributor, contact us today!
Click below to view our full product guide. (opens in a new window)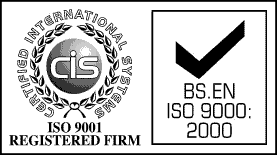 Morclean's quality administration systems have been assured and approved to the standards and guidelines of BS EN ISO 9000:2000 for the sales, service and hire of industrial cleaning equipment.
Our registration no. is 94/121120 and our standards and guidelines are externally audited by CIS.
Please note that many models described on this website are bespoke, and as such cannot always be accurately depicted.
All photographs and illustrations displayed on this website are representative of model ranges or a model series only. Individual models and specifications may vary from those shown.
Please contact us if you require clarification or individual specifications of any equipment. Morclean reserve the right to update and amend the specification of our equipment and accessories without notice and in the interest of the customer.
Images or specifications must not be reproduced with express written consent from Morclean Ltd.
Any prices quoted are subject to VAT @ SR. E &OE