Steam Bin Wash
Bin washing at high temperatures with low volume steam
The range of fixed and static  Morcean bin wash machines now include a new and unique system  that uses steam instead of traditional high pressure water. Utilising the technology developed for the range of Morclean  Thermasteam units, the new bin wash machine's  add-on feature is ideal for locations or facilities where the cleaning power and sanitsing qualities of steam are a  benefit
Bin washing with high temperature low volume steam reduces water consumption and reduces water usage to around a third of conventional methods, while reducing or eliminating the need for chemicals or detergents.
Morclean have developed a stationary version of the ever popular static bin wash that can be operated with high temperature steam with an option of cold water rinse. The steam bin washing  system is ideal  where drainage and an outlet for waste water are available and the steam is generated from fresh and not recycled water, while making significant savings in  the amount of water actually used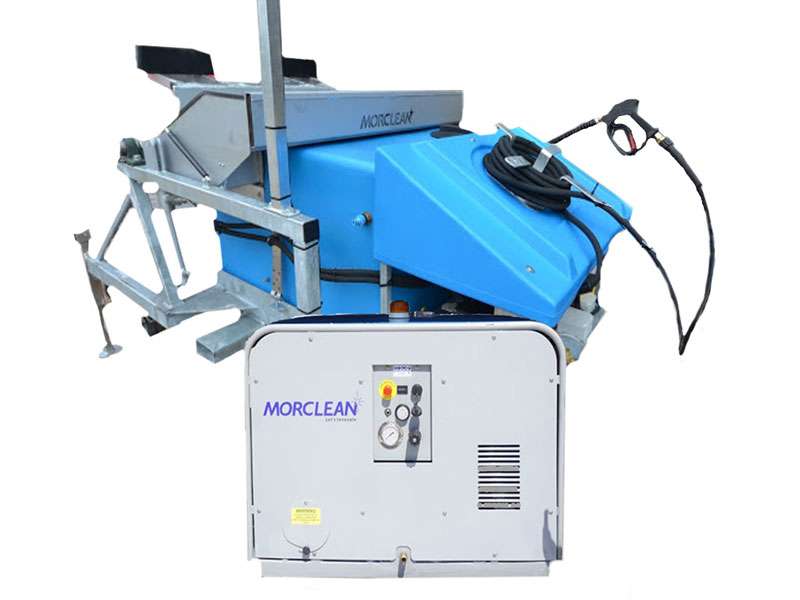 | | |
| --- | --- |
| Mounting | Fixed frame / modular design |
| Motor | 240v Induction |
| Pump | 3 Cylinder ceramic pistons |
| Pressure | 120 bar |
| Flow | 5 Lpm |
| Tank | Poly tank & 0.014mm inner |
| Energy | Electric powered & diesel fired |
| Lift | 12V lift galvanised |
Certificate of Conformity
Morclean Ltd. declares under their sole responsibility that their:
Morclean Wheelie Bin Washing Machines
listed as the following 7 models:
Custom, Custom Plus+, Bin Wash 40, DAILY, SKID, STATIC and City
Comply with the Essential Requirements of the following EU Directives:
Machinery Directive 2006/42/EC
Low Voltage Directive 2014/35/EU
EMC Directive 2014/30/EU
and further conform with the following EU Harmonized Standards as aplicable:
EN 60204-1:2006 + A1:2009
EN ISO 14120:2015
EN 809:1998+A1:2009
EN ISO 4413:2010
EN 61000-6-3:2007+A1:2011
EN 61000-6-1:2007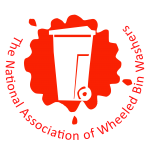 The National Association of Wheelie Bin Washers represents those wheelie bin washing companies that are able to satisfy the associations entry criteria, which requires them to comply with all existing legislation and guidelines for the washing of bins using high pressure pumps.