Following on from the success of our Custom Plus Bin Wash machine, we are proud to be introducing a new line of machines at the upcoming Cleaning Show held at the ExCel in London. Our best-selling bin wash machine range will be expanding to bring innovative new features and appeal to an even broader market.
We are going to be launching 3 new models in the bin wash machine range which will make it really stand out from our competitors.
The first new model will harness the power of solar energy and involve using a panel to make the machine more energy efficient and will ensure the continuous charge of the battery. No other bin wash machine on the market has embraced this technology and we look forward to introducing it to the range.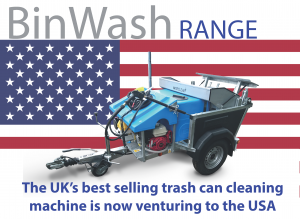 Morclean will also be developing a model specifically for the USA which will be designed and built to meet the huge demand in the States. Wheelie bins are often a lot bigger and heavier in the USA so the need for a bespoke machine that has a larger lifting capacity will be created. A diesel-driven machine will also be developed for clients wanting an alternative to our petrol bin wash machine.
We're confident that the improvements to the range will appeal to a wider market of clients who are environmentally conscious and are looking to harness new technology. The Bin wash range at Morclean is technical and innovative and offers the unique '6 stage water treatment' system with all of the latest models (excluding the Daily). The system offers an unrivaled approach to maintaining water cleanliness within the tank and enables the user to use the machine longer and more effectively.
The new filtration system consists of a series of secondary filters which continually condition the water and vastly improve the traditional 3 stages of filtration. Water is recirculated through these extra 2 series of filters to improve water quality and inhibit the growth of bacteria. Finally in the sixth stage of treatment the water is aerated before it enters the main tank.
Instead of filtering the water in in the traditional way, Morclean are filtering the water separately in the 4th and 5th stages with aeration so that the water quality is continually improving. What's more – the extra filtering is carried out when the machine is idle. In effect the machine is cleaning its own water when it's not being used.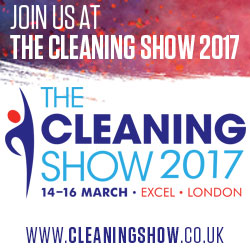 Morclean will be at The Cleaning Show at the ExCel in London (Stand A07) to answer any questions you may have and demonstrate the Bin Wash range. We will be demonstrating our most popular bin wash machine- The Custom Plus- which is currently the only machine on the market to have 6 levels of filtration. See for yourself the powerful ability of the machine and find out more about the vast range of professional cleaning equipment available from Morclean.