New Dealer Orders Not One but Three of Our Custom Plus Bin Washers
There are no flies on this dealer, ordering 3 of our Petrol Powered Wheelie Bin Wash Custom Plus Bin Cleaning machines, with 2 already on the way and the third to follow shortly. Our Custom Plus Bin Wash machines are sturdy and engineered to be fully self-contained. Purpose-built, these wheelie bin cleaning machines make the perfect start-up business or a further- addition to your current fleet.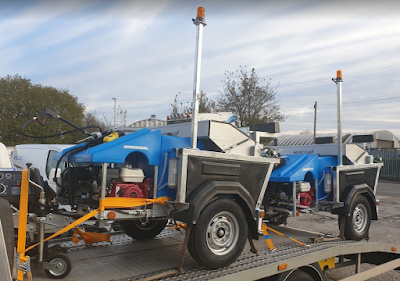 With added features and specifications, the Bin Wash Custom Plus provides a cost-effective solution into the lucrative bin washing market. Assembled using a heavy-duty galvanised trailer, baffled poly tank and stainless steel catchment tray, the Bin Wash Custom is a petrol (or diesel) powered, compact, sturdy and efficient cleaning machine. Our best-selling trailer mounted machine is fitted with a Honda GX engine, 50mm ball hitch, 2200 PSI pump and feature colour co-ordinated blue front covers that stand out from the crowd.
Our BinWash range is a fantastic way to kick start a new venture and start your own bin cleaning business in this lucrative market. With impressive earnings potential, are you ready to be your own boss?
For more information on our Custom Plus and our entire range of Bin Cleaning machines, get in touch with our experienced and friendly sales team on 01246 471147, or drop us an email at info@morclean.com, or explore our entire product range via our website at www.morclean.com.