Pedestrian Scrubber Dryers: MSD350E
Perfect for small areas, this ultra compact pedestrian scrubber dryer has a scrubbing width of 350mm/14″. Designed to suit washrooms, corridors, tight spaces in restaurants. The MSD 350E ultra compact pedestrian scrubber dryer will clean most places where access is limited.
Ideal for; Warehouse, Production Area. Distribution Centres, Factory Environment, Airports, Shopping Centres, Schools, Residential Homes and more.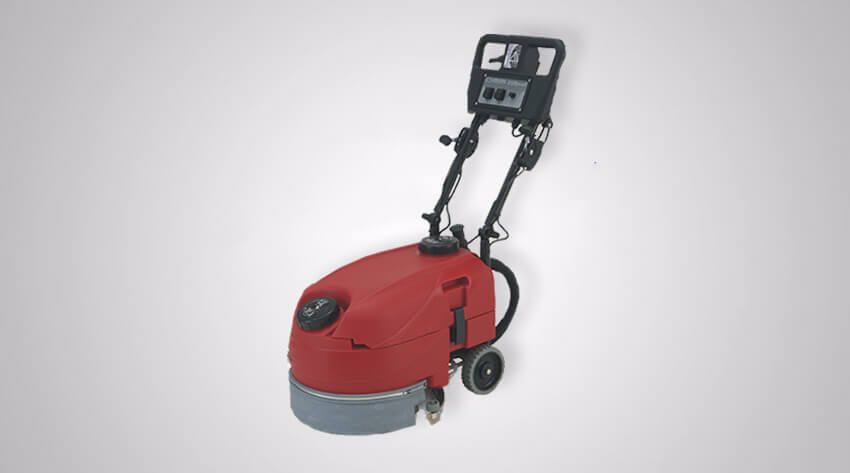 The Morclean Compact 350E comes with the below as standard:
Construction: Reinforced polyethylene chassis & tank
Traction: Brush assisted
Ergonomic push button control panel inc. safety switches
Fully adjustable handle system for access in small areas
Separate brush, water and suction push buttons
Adjustable control valve for water and detergent
Electric water solenoid switch
Recovery tank warning light
Polyurethene coated rear wheels
Brush motor with lifetime lubrication
Manual brush and squeegee lifting operation
Easy fill solution tank
Dirty water drain hose
PPL brush
2 x wet sealed batteries
On-board battery charger
Technical Specification
MSD350E Compact
Brush Size: 1 x 350mm (14″)
Cleaning Performance: 900m2 p/hour
Drive System: Brush Assisted Traction
Power System: Electric 240v
Product Weight: 50kg
Recovery Tank Capacity: 16L
Total Scrubbing Width: 350mm / 14″ (aprox)
Squeegee Width: 500mm / 20″ (aprox)
Solution Tank Capacity: 13L
Poolside Cleaning
Keeping areas around public pools clean and hygenic is imperative. This machine easily removes ground in dirt from tiles whilst also vacuuming any left over dirty water, so the area is clean and safe to walk on. This minimises any accidents of slipping on residue.
Train & Subway Stations
Train and subway stations can endure thousands of foot steps each day. The floors can gather a build up of all sorts of dirt, grime and debris that can be hard to clean. The powerful MSD500T big can scrub through build up and make station tiles spic and span!
Educational Institutes
Schools, Colleges and Universities typically require a more frequent cleaning regime, due to a lot of footfall, every minute of every day. The Morclean 500B keeps up with this busy industry and provides the user with a simple to use, easy to maneuver scrubber dryer whilst giving a high standard of cleaning.