Pedestrian Scrubber Dryers: MSD500E Electric
This extremely versatile commercial electric pedestrian scrubber dryer give first class cleaning of floors in industrial units, factories and workshops. The mains powered scrubber has a 500mm width brush and forward & reverse traction. The MSD500E commercial electric pedestrian scrubber dryer has an enviable industrial build quality designed to cope with robust use.
Ideal for; Warehouse, Production Area. Distribution Centres, Factory Environment, Airports, Shopping Centres, Schools, Residential Homes and more.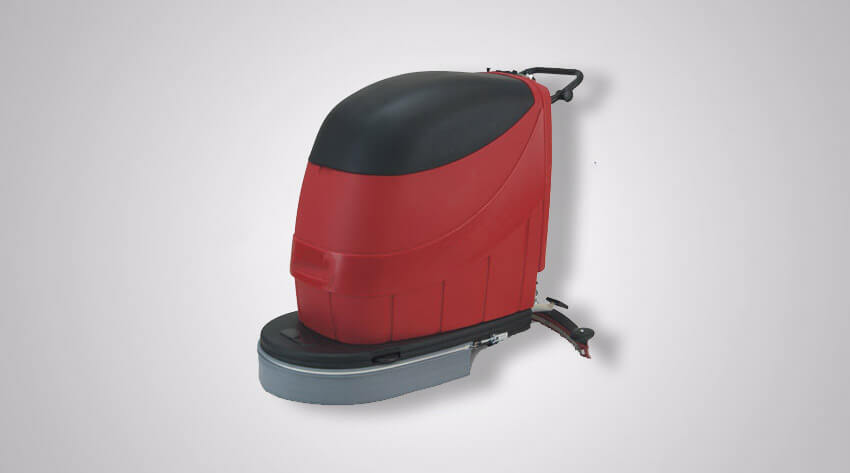 The Morclean MSD500E comes with the below as standard:
Reinforced polyethylene chassis & tank construction
Robust rear traction wheels
Large heavy duty steel brush head
Brush & drive motors with lifetime lubrication
Ergonomic control panel with safety controls
Heavy duty cast aluminium squeegee assembly
Easy access to the solution tank for refilling
Dirty water drain hose
Water & detergent control lever
Brush assisted traction
By-pass suction motor
Manual brush & squeegee lifting operation
Drive handle with brush stop system
Simple switch controls
On/off switch for water delivery
Complete with PPL brush
Technical Specification
MSD500E
Model MSD 500E
Brush Size 500mm
Brush Pressure 25Kg
Cleaning Performance 1300m2 per hour
Drive Forward & Reverse Traction
Power Electric 240v
Brush Motor 240v 750W
Suction Motor 240v 950W
Product Weight 60kg
Solution Tank Capacity 30L
Recovery Tank Capacity 31L
Total Scrubbing Width 500mm / 19″
Squeegee Width 750mm / 29″
Dimensions LxWxH 110 x 55 x 100cm
Warehouse Cleaning
The Morclean MSD 500E Electric Scrubber Dryer is perfect for cleaning medium to large sized warehouse areas. Scrub away heavily built up dirt and grime freely with ease and without trailing cables following you around.
Concrete Cleaning
Concrete floors can gather a lot of build up of dirt and grime as well as spills and stains. Upgrade your floor cleaning routine with a MSD 500E Scrubber Dryer and take all of the work out of getting your concrete flooring looking as good as new.
Pool Area Cleaning
Noone wants to walk around a public swimming bath, where all the tiles are dirty and full of grime. The Morclean MSD 500E will scrub away the dirt effortlessly and bring the tiles back to being clean and hygenic.