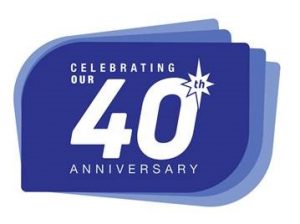 To celebrate our 40th year of trading we thought there would be no better way than to launch our new machine, the BinWash 40.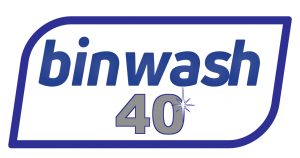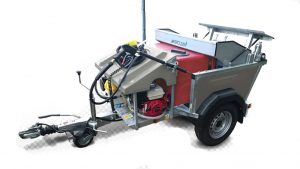 Our flagship Bin Wash, has been one of our best-selling range of machines in recent years, and the Custom Plus model is the most popular and best-selling machine in the UK today.
We've exhibited our bin wash machines at the Cleaning Show London ExCel, Manchester, and ISSA Interclean Amsterdam, just to name a few!
The existing range includes the ever popular Custom, the entry level Daily, and new to the range for 2017 is our multi-use XL. We have dealers in Europe and a hub in the Netherlands, and more recently we've developed the TR200 for the North American market.
To celebrate 40 years of trading, from 1977 to 2017, we're delighted to launch the new Custom 40 which features 8 stages of water treatment.
The Bin wash 40 still utilises our heavy duty galvanised trailer, and the tried and tested filter system, along with our unique impregnated silver filter which inhibits the growth of bacteria in the main water tanks.
In addition we have added 2 extra stages of water filtration:
       3 stages of  treatment
       6 stages of  treatment
       8 stages of  treatment
Catchment tray and filter

Mesh filter

Pre-pump filter

Catchment tray and filter

Mesh filter

Pre-pump filter

Post pump filter

Silver Filter

Aeration nozzle

Catchment tray and filter

Mesh filter

Pre-pump filter

Post pump filter

Silver Filter

Aeration nozzle

Self cleaning filter

Aeration device