Case Study
Client: FINER DETAILING LTD
"The Devil is in the Detail"
Finer Detailing Ltd is a one-man business offering first-class specialised car detailing in Greater Manchester. Iain Brown, who established Finer Detailing back in 2007, provides a wide-range of detailing services, including full car detailing, ceramic paint protection sealant, wax top-ups, and more. Growing his successful business through word of mouth, Iain has worked on Jaguar's and Alfa Romeo's, all the way through to Vauxhalls' and Volvo's.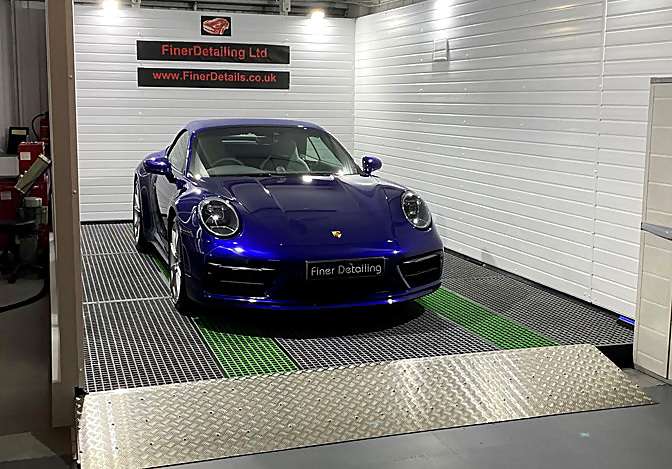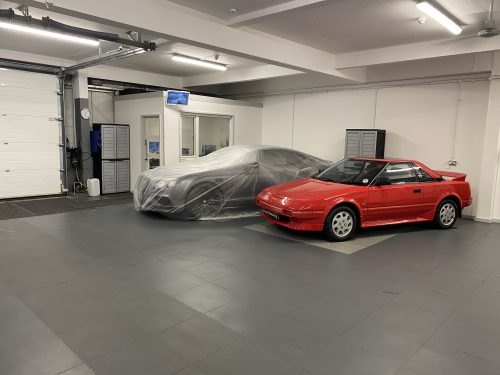 Finer Detailing's tenancy ran out in June of this year, and when Iain moved into his current premises in Heywood, his new landlord would not permit the workshop to have any digging works carried out to the foundations to create an indoor wash bay. Iain has rented four workshops over the past 13 years for his business, and in the former three he had works undertaken to remove 4 cubes of concrete in the floor, install a new soil pipe and drain, and re-lay new concrete in the wash basin. It was all very messy, and a big and costly job for this one-man-band.
This led Iain to consider an affordable and less intrusive solution. He took advice from builders and experienced individuals who advised him to build above the floor. He then searched on Google and found two companies that provided above-ground car cleaning solutions, Morclean being one of the two, and the first company to respond.
Finer Detailing needed a dedicated wash bay area mounting in the Detailing Workshop. This would allow Iain to clean the cars as they came in, and to provide  an area to store vehicles, that had already been detailed, ready for collection. He required a solution that fully contained any overspray, that was easy to install, and created no upheaval or mess.
Iain also installed a floor to ceiling clear corrugated screen as he said: "I cannot afford for water to get past the enclosure, and any splashes run down and fall onto the 6m x 4m pad." The wooden walls were notched out so that they overhang the pad, and he installed a commercial fan into the ceiling to circulate the boxed-in wash pad area. This enable cars to be dried quickly and effectively, so as not to affect any of his detailing work.
Iain said of Morclean: "Everyone's been really patient and understanding. Questions have been answered,
and while I was quite nervous about buying and installing a wash pad from a company I'd never heard of before, the quality of the build is second to none".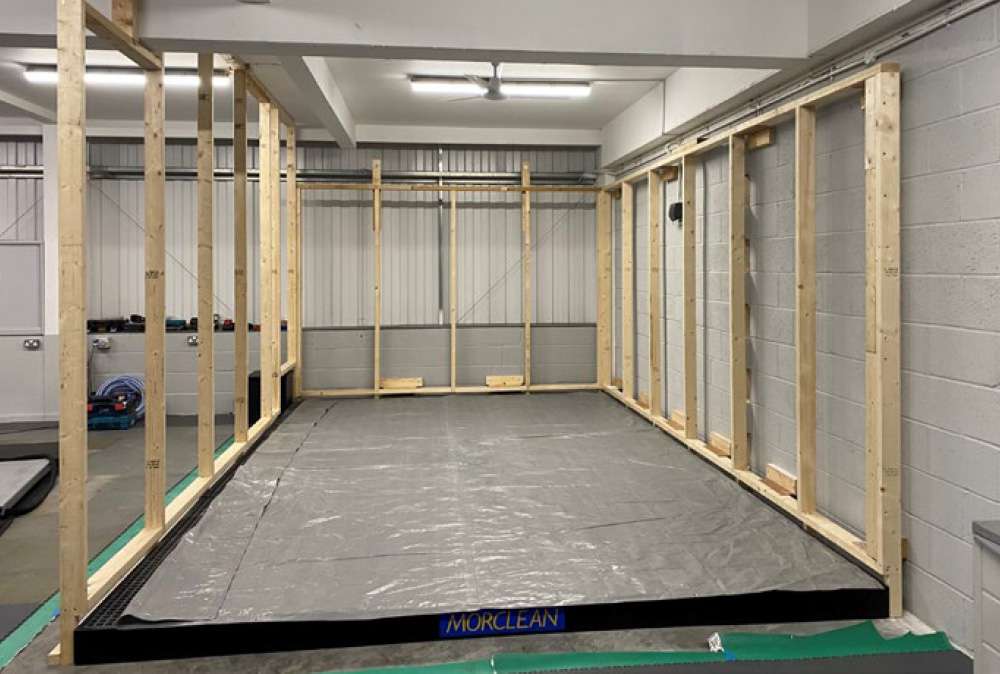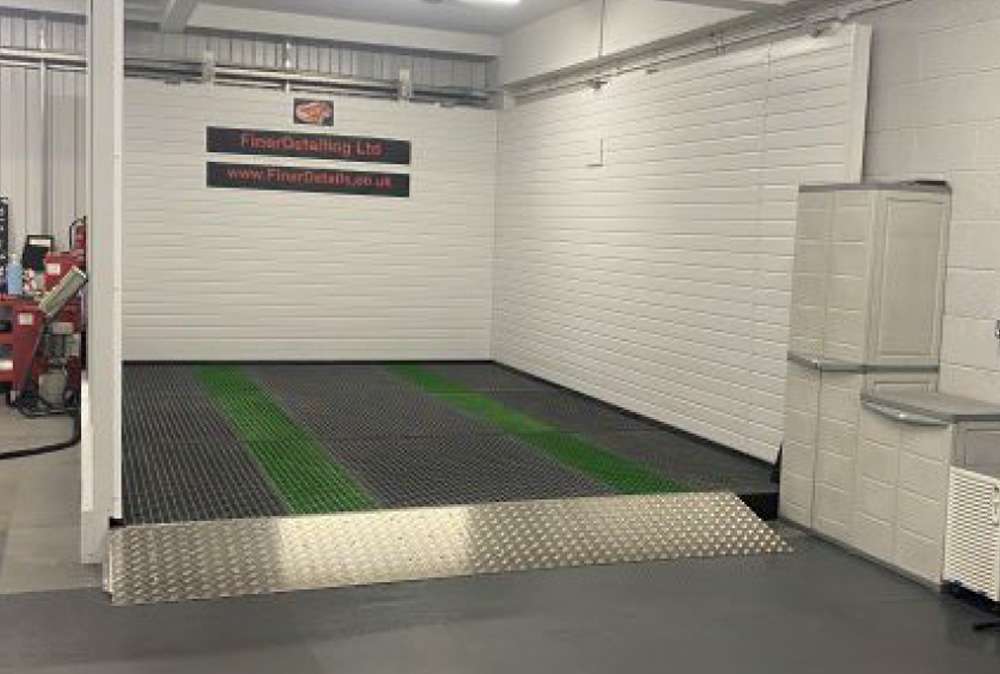 Morclean listened to Iain's dilemma; presenting him with options and advice rather than telling him what he needed. He already knew in his own mind what he was looking for – a unique build, totally customised to the demands of the business. Morclean's approach encouraged him take the plunge, despite going against his personal principles and buying blind.
Morclean suggested installing a bespoke surface-mounted wash pad that was relocatable if he needed to move premises again in the future. Iain and his father-in-law installed the wash pad, with Iain saying: "It was dead easy to do, taking just a couple of hours". Click on the link to discover more about Finer Detailing.
The new wash pad area allows people to drop off their car the day before the work is being done, so that Iain can wash the car that evening ready for the morning, with a 12-year-old Jag on his job list today!
Iain enthused: "The wash bay allows me to get on with one job whilst waiting for a finished job to be collected. It means that I can fill and utilise all my hours effectively."
Admiring the transformation, people have since made enquiries about his bespoke wash pad. Iain certainly likes to make an impact, both in his work and his working environment, and the new wash bay has certainly provided the "wow factor". I'm very passionate about what I do, and. I thrive on the quality of my work. My workshop is my kitchen, providing the fillet steak of the car detailing industry."