Skid mounted machine for mounting on to the client's own trailer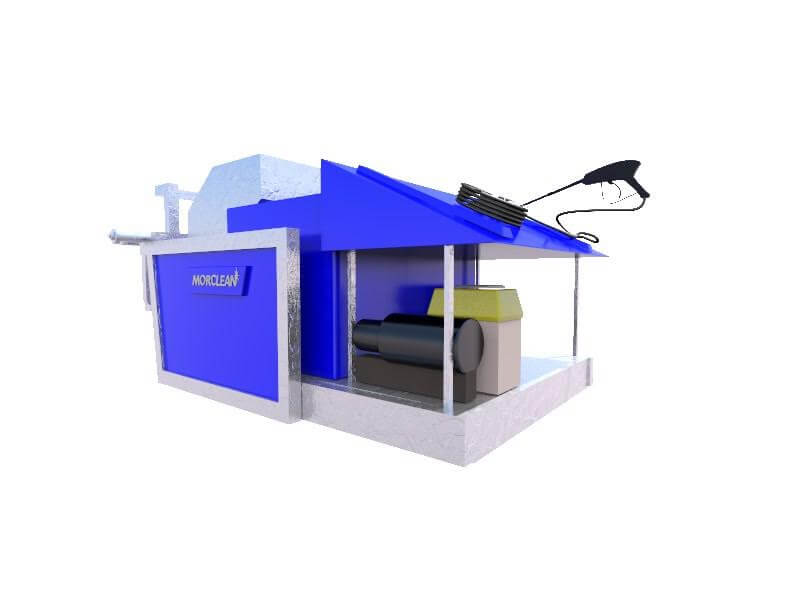 A unique and versatile machine that can be fitted to and lifted on and off the client's own existing trailer. Simply hook the wheelie bin on to the lifting mechanism at the rear of the machine, press the one button and the machine is lifted. All of our bin cleaning machines provide owners and operators an economical and professional entry in to the lucrative bin cleaning market.
Durable and Efficient
The Bin Wash Skid offers all of the great features of the original machines but is not trailer mounted, so it is ideal if you have your own trailer that you would like to use for the cleaning of wheelie bins.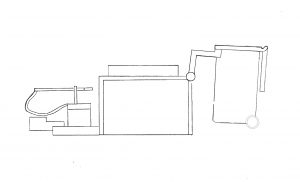 The machine allows you to clean two domestic bins at a time and is made with a heavy duty galvanised trailer or frame. Durable and efficient, the Bin Wash makes easy work of an otherwise difficult job.
Skid mounted and fixed frame
GX Electric start engine
3 Cylinder ceramic pistons
2200 PSI
11 Lpm
Poly tank and 0.014mm inner
100Ah in box battery
12v Lift and galvanised frame
The Bin Wash machines are incredibly easy to use, just fix the wheelie bin onto the lifting mechanism at the rear of the machine, press one button and the bin is lifted. Cleaning is effortless and the bin can be spotless in seconds.
Once elevated, the Morclean system drains the bin into a catchment tray in one simple process – water is filtered and ready to re-use throughout the day.
Morclean are actively looking for UK, European and worldwide distributors for our wheelie bin wash machines. The machines can be produced in various colours to suit your corporate branding, and are available for shipping worldwide. For more information on becoming a distributor, contact us today!
Click below to view our full product guide. (opens in a new window)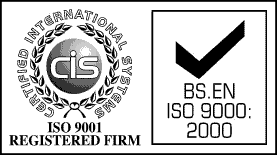 Morclean's quality administration systems have been assured and approved to the standards and guidelines of BS EN ISO 9000:2000 for the sales, service and hire of industrial cleaning equipment.
Our registration no. is 94/121120 and our standards and guidelines are externally audited by CIS.
Please note that many models described on this website are bespoke, and as such cannot always be accurately depicted.
All photographs and illustrations displayed on this website are representative of model ranges or a model series only. Individual models and specifications may vary from those shown.
Please contact us if you require clarification or individual specifications of any equipment. Morclean reserve the right to update and amend the specification of our equipment and accessories without notice and in the interest of the customer.
Images or specifications must not be reproduced with express written consent from Morclean Ltd.
Any prices quoted are subject to VAT @ SR. E &OE