Bin Cleaning Machines: Custom 40
The Custom 40, our flagship Bin Wash, has been one of our best-selling range of machines in recent years, while the Custom Plus model is the most popular and best-selling machine in the UK today.
The Custom 40 was released in October 2017 to celebrate Morclean's 40th year of trading – 1977 to 2017. While the Custom 40 still utilises our heavy-duty galvanised trailer and the tried and tested filter system, along with our unique impregnated silver filter which inhibits the growth of bacteria in the main water tank, Morclean gave the Custom 40 a unique and smart design.
This clever piece of equipment uses the energy whilst the machine is idling, that would otherwise be wasted, to re-filter the water in the tank, reducing bacteria and giving the user the cleanest water possible. As far as we know, there is no other Bin Wash machine on the market that is using this kind of technology.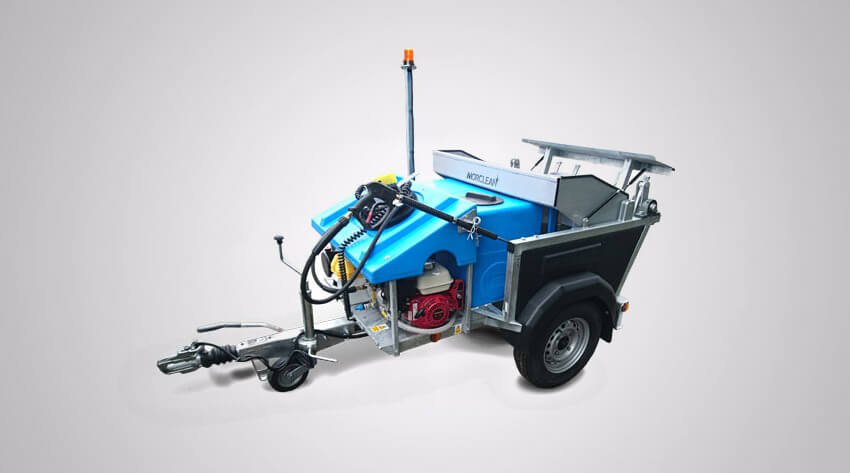 Custom 40 Features:
Self cleaning
Automated
Easy to use/simple but effective
None intrusive, minimal moving parts or service items
Better and safer working environment
Uses energy from machine idling
No extra power source
Recycles water/water saving
None moving parts no need to replace as many consumables
Clean at road side, no return to base
Increase production with no down time
Better selling features to present to the operator's customers
Technical Specification
Custom 40
| | |
| --- | --- |
| Engine | Honda GX Electric start |
| Pump | 3 Cylinder ceramic pistons |
| Pressure | 2200 Psi |
| Flow | 11 Lpm |
| Tank | Poly tank & 0.014mm inner |
| Battery | 100Ah in box |
| Lift | 12V lift galvanised |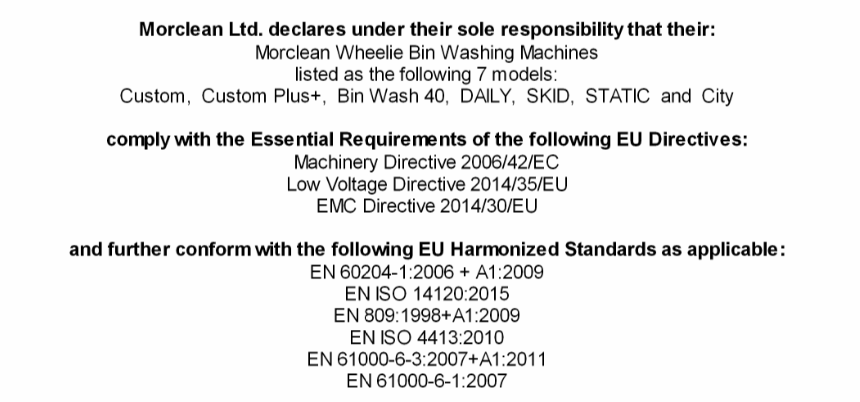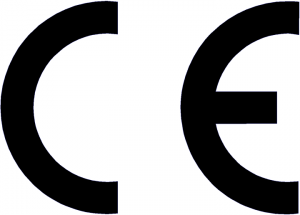 Not only does the Custom 40 work hard to reduce your water usage by re-filtering and reducing bacteria, it also saves you time and money. The water filtration sysytem eradicates the need for returning to base to refill the water tank, saving you time and money on jobs that you may have missed out on.
       3 stages of  treatment
       6 stages of  treatment
       8 stages of  treatment
Catchment tray and filterMesh filter

Pre-pump filter

Catchment tray and filterMesh filter

Pre-pump filter

Post pump filter

Silver Filter

Aeration nozzle

Catchment tray and filterMesh filter

Pre-pump filter

Post pump filter

Silver Filter

Aeration nozzle

Self cleaning filter

Aeration device
The Morclean BinWash machines are incredibly easy to use, just fix the wheelie bin onto the lifting mechanism at the rear of the machine, press one button and the bin is lifted. Cleaning is effortless and the bin can be spotless in seconds.
Once elevated, the Morclean system drains the bin into a catchment tray in one simple process – water is filtered and ready to re-use throughout the day.
The trailer systems can also be used as a trailer-mounted pressure washer direct from a mains water supply, for driveway, paving and decking cleaning, providing extra revenue. The trailer-mounted machines are portable so that your vehicle isn't dedicated to this system and can be used for other duties.
All that is required for a trailer-mounted Bin Wash machine is a vehicle capable of towing 800kg with a standard 50mm ball hitch and two electric trailer sockets – one for the trailer lights and one for the power.
The trailer models have their own battery to start the engine and work the bin lift, which is topped up by the Honda engine and charged by the vehicle from the socket. If no socket is available, then the machine can run up to one week off the battery. The fixed machine uses an electrically operated 110v motor and low voltage controls for safety.
The engine-driven Bin Wash Custom Plus model has a standard petrol tank which can last up to one week if cleaning up to 100 bins per day.
Three easy steps to start your own bin cleaning business using Bin Wash…
See the machine working at Morclean's premises, we can demonstrate and let you handle the machine – try it for yourself and see how easy it is to use.
Buy outright, or lease options are available with no franchise or geographical restrictions – all we need is a deposit to secure your machine.
Start your own bin cleaning round; advertise online and boast about the fantastic features to gain a competitive edge.
Earn up to £165,000 with this impressive machine – See the table of potential earnings depicting the lucrative bin cleaning market.
The National Association of Wheelie Bin Washers represents those wheelie bin washing companies that are able to satisfy the associations entry criteria, which requires them to comply with all existing legislation and guidelines for the washing of bins using high pressure pumps.
We are proud to be part of an association with aims to provide a forum to monitor and influence UK and EU legislation with regard to the washing of wheelie bins whilst policing the industry on behalf of its members to try and improve standards within the association's membership. It also aims to influence both Councils and Government with regard to the policing of those companies that do not respect present legislation and guidelines whilst carrying out the activity of washing wheelie bins.