Award Winning Battery Powered Bin Wash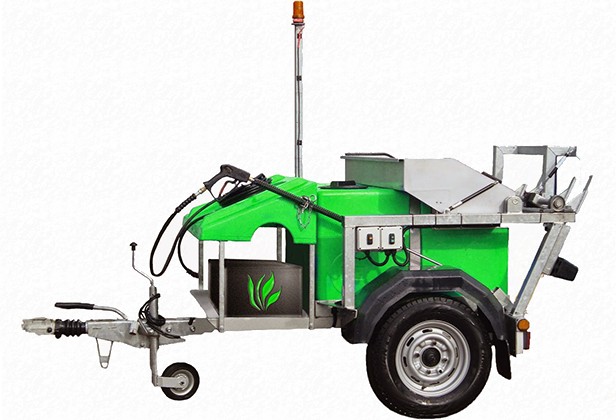 Innovative Battery Powered Wheelie Bin Wash
Morclean Bin Wash machines are quality-finished entrepreneurial products. Sturdy and engineered to be fully self-contained, the purpose-built wheelie bin cleaning machines make the perfect start-up business or an addition to your current fleet.
Our award-winning Bin Wash City model has seen success around the world; the combination of effective high pressure cleaning and a reduction in costs, fuel usage and CO2 emissions has been an innovative step forward for this industry – providing operators and the community with a smarter, greener, cleaner solution to a dirty problem.
All of our bin cleaning machines provide owners and operators an economical and professional entry into the lucrative bin cleaning market. All you need is a vehicle capable of towing a small trailer and you are ready to offer a mobile service. The machines can be statically sited for use in commercial and industrial facilities and are multi purpose, delivering cleaning solutions for driveways, patios, decking and more.
Bin Wash machines are built with a fully galvanised heavy gauge steel chassis to ensure a long service life and can carry up to 350 litres of recycled water in the baffled water tank, which is enough for a full days work. The effortless bin lifting mechanism aids efficiency at the touch of a button making the job less labour intensive and strenuous for the user.
There are devices on the market ranging from 'home made' wash trays to pick up mounted bin washers, some involve dragging a wheelie bin inside a van and then manually lifting it up and placing it onto a wash tray… around 150 times a day. This is both tiring and time consuming – a process that is eliminated using the Morclean battery operated lifting device.
Professional, affordable entry into a lucrative market
Bin Wash machines are affordable and cheaper in price than our nearest competitors, but they still boast robust specifications and heavy-duty pumps, frames, mechanism and more. The look and feel of the Morclean Bin Wash machine is that of assured quality – with remarkable affordability.
Three easy steps to start a bin cleaning business using Bin Wash…
See the machine working at Morclean's premises, we can demonstrate and let you handle the machine – try it for yourself and see how easy it is to use.
Buy outright, or lease options are available with no franchise or geographical restrictions – all we need is a deposit.
Start your own bin cleaning round; see the table of potential earnings depicting the lucrative bin cleaning market.
Click below to view our full product guide. (opens in a new window)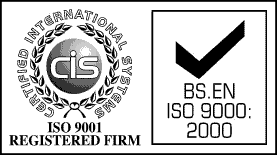 Morclean's quality administration systems have been assured and approved to the standards and guidelines of BS EN ISO 9000:2000 for the sales, service and hire of industrial cleaning equipment.
Our registration no. is 94/121120 and our standards and guidelines are externally audited by CIS.
Please note that many models described on this website are bespoke, and as such cannot always be accurately depicted.
All photographs and illustrations displayed on this website are representative of model ranges or a model series only. Individual models and specifications may vary from those shown.
Please contact us if you require clarification or individual specifications of any equipment. Morclean reserve the right to update and amend the specification of our equipment and accessories without notice and in the interest of the customer.
Images or specifications must not be reproduced with express written consent from Morclean Ltd.
Any prices quoted are subject to VAT @ SR. E &OE