Wash Covers for Vehicle wash bays or vehicle valeting
Morclean Wash Covers are durable covers, ideal for Wash Bays for car washing and valeting. Used as a wet or dry bay valeting area, the Morclean WashCover provides protection from the elements, for the operator and a designated area for each valeting process.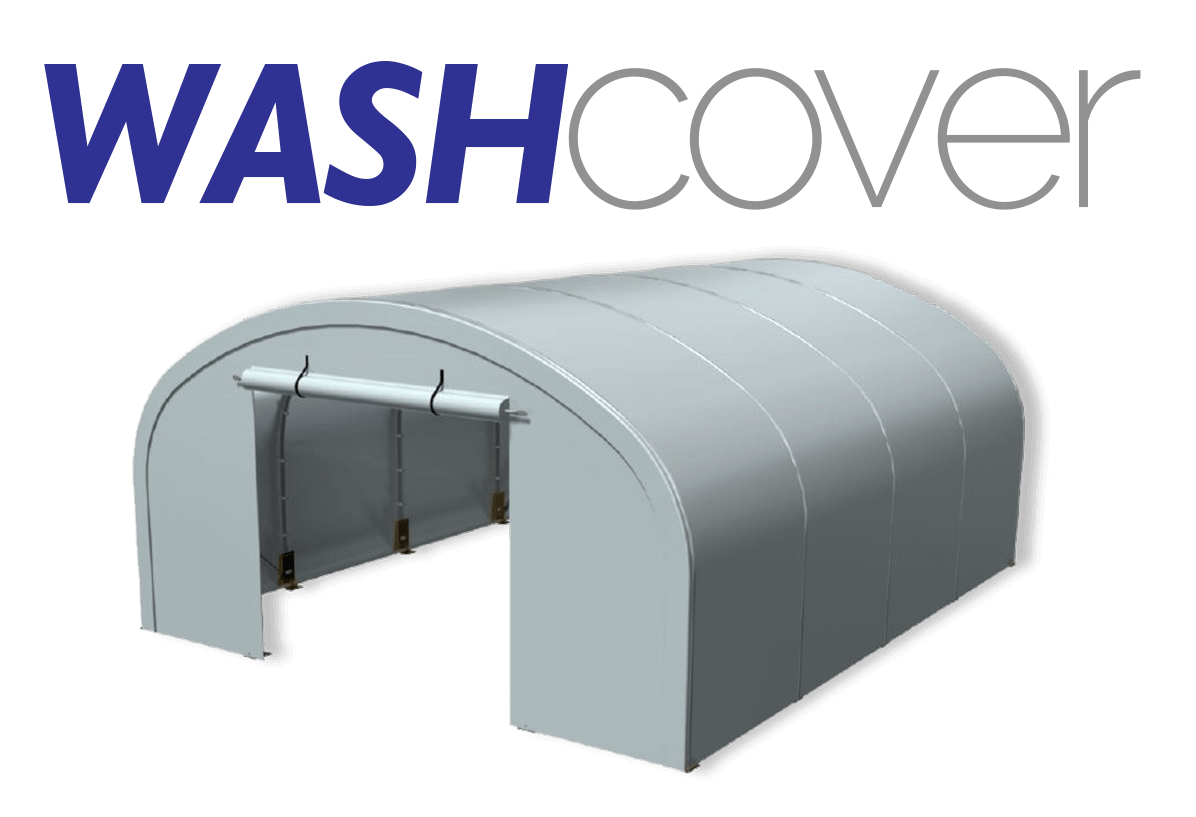 Wash Covers
We offer 3 different sizes , available in; 5.5m, 6.4m & 8.0m wide, with all models being available in a custom length to suit the client and the types of vehicles being washed (in 2m increments).
The main cover is made from heavy-duty, 610gsm, PVC-coated fabric and is available in a range of colours.
The WashCover has 2m wide strips which attach to the steel arches in a similar way to how an awning is attached to a caravan.
This makes the cladding process simple and quick as well as having the advantage of being able to replace any damaged individual cover strips rather than the whole cover.
Our covers are 100% waterproof, flame retardant, and have anti-UV properties to prevent premature degradation.
All three colour options have a translucent version, this is especially useful where you wish to take full advantage of any natural daylight. Most clients prefer the gable ends to be a solid colour with the main cover strips in the translucent version of the same colour (samples available on request). For a modest surcharge we can also produce solid colour sides with a translucent skylight.