The Morclean Wheel Wash System is designed to automatically clean the lower part of HGV vehicles by removing mud & clay etc. from the wheels and chassis in one drive through operation. This system is ideal for opencast or quarry sites for the removal of coal, sand, gravel etc prior to the vehicle entering onto a public road.
The unit is activated by infra red sensors and the vehicle proceeds through the wash and exits via the ramps. Washing is carried out using recycled water.
System and features
A Morclean wheel wash is a drive-through wheelwash cleaning system designed to remove mud, dust and contamination from the wheels of vehicles. The wheel wash can be inset into the ground or surface mounted, using a bath or spray bar. The angled entry and exit ramps at the wash also manipulate the tyres, working off the debris. The jet wash pump is activated automatically as the vehicle arrives at the entry ramps.
What are the site requirements?
Units are typically sited on a hard level area normally close to the site exit road. Water can be supplied to the main storage tank by bowser and generally no civils or mains services are needed. Optional washing spraybars or a jet wash can also be incorporated to jet wash and remove mud, dust and contamination from vehicles. All wheel wash units can be powered by diesel or electricity (single or 3 phase).
Where can wheel wash units used?
Wheel wash machines are designed to operate in a wide range of sites and locations including washing dust from quarries, washing wheels at waste transfer stations, mining and opencasting, harbours, distribution and manufacturing centres, landfill, washing mud and soil at construction sites and building sites etc. Under chassis wash systems also offers provide under-vehicle washing needs.
What about my particular site requirements?
Wheel wash units, jet washing, under chassis washing and vehicle washing units can be tailor made to suit your specific site conditions. Installations are available throughout the UK.
What information will Morclean require about my site?
Please note when making your enquiry, Morclean will need to know the following to outline your particular site requirements;
About your vehicles…
The type of vehicles that are on your site?
The weights of the vehicles and number of wheels and axles etc?
The number of vehicles on your fleet that will be using the wheel wash?
About your site and it's environment…
The type of site and it's location?
The number of movements per day or week using the wash?
The type of soiling on the vehicles, whether mud, clay, soil etc?
Finally…
The availability of power on your site?
The availability of water on your site?
The project start date?
Technical Features of our wheel wash
84 strategically placed nozzles force muck out of tyre treads
Unique cross hatch spray pattern
Each nozzle delivers 4 bar pressure (60 psi)
Flow rate: 20 litres per minute each nozzle
5mm nozzle aperture virtual blockage free
Larger nozzles can be specified
16 nozzles on vertical spray bars pre and post wash
Cleans side walls, hubs and vehicle sides
Main wash pumps driven by inverter
Infinitely variable speed drive
Unlimited number of starts
Maximise motor life
Minimise the size of electrical supply
Minimise generator size and costs
22kW – 63.5amp pump- 44amp start up current
30kW – 74.5amp pump – 52amp start up current
35kva generator runs 22kW system
45kva generator runs 30kW system
View amps/hertz being used PROGRAMMABLE LOGIC CONTROL (plc)
Fully programmable: wash sequence, sludge removal sequence, sensitivity of reflux sensors, all timers, wash counter, fault messages
Number of washes counter
Panel
Running indicators, fault indicators
Emergency stop/reset
Auto/manual switches
Technical
All submersible pumps are 1.5 kW 3 phase (415v) automatic and 0.55 Cubic Metres per Minute Duty, float switch controlled. The Vertical Multi-stage pumps are stainless steel construction. 5.5kW 3 phase (415v) close coupled. All VMS pumps are fitted with swing check valves and low level sensors, at 80 gallons per minute at 80 psi Duty. The medium pressure section is sensor controlled for pressure loss.
Wheel Wash System Options
Typically the unit is approx. 10m in length and 3.5m wide though all units are bespoke and/or built to specification. The unit can be fitted with extra side screens (SWS) to protect the surrounding area or used in conjunction with a Gantry System (GWS) for irregular cleaning operations. A semi portable high pressure hand lance facility can be installed for vehicle cleaning. The unit is also available as a portable model. Available on Contract Hire or rental, all units bespoke and/or customised. Morclean would be pleased to liaise with end users, Design or Consulting Engineers, and Civil Engineers with any project.
"Washing the Range Rover in the Snow" Morclean Permanent Wash Pad Demonstration
Click below to view our full product guide. (opens in a new window)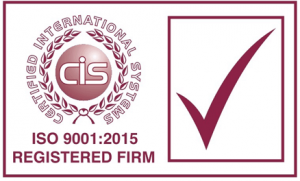 Morclean's quality administration systems have been assured and approved to the standards and guidelines of BS EN ISO 9000:2015 for the sales, service and hire of industrial cleaning equipment.
Our registration no. is 94/121120 and our standards and guidelines are externally audited by CIS.
Please note that many models described on this website are bespoke, and as such cannot always be accurately depicted.
All photographs and illustrations displayed on this website are representative of model ranges or a model series only. Individual models and specifications may vary from those shown.
Please contact us if you require clarification or individual specifications of any equipment. Morclean reserve the right to update and amend the specification of our equipment and accessories without notice and in the interest of the customer.
Images or specifications must not be reproduced with express written consent from Morclean Ltd.
Any prices quoted are subject to VAT @ SR. E &OE