Industrial Wet Only Vacuum Cleaner
Single and Twin Motor
The industrial standard Interlok series comprises two model ranges, the MV 100 single motor, the two motored MV 100 models, both with full overheat protection and bypass cooled vacuum motors. Both machines provide superb performance be it wet or dry use. With dry machines incorporating large filters with the additional availability of disposable filter bags, ensuring cleanliness and ease of emptying, together with improved high performance. When it comes to wet performance, the Interlok float valve and safety net filter ensure continuous trouble free operation. The 38mm (11/22) Accessory Kit is available with 2.5m combinations of accessories and 3 piece stainless steel tube set or two kits one for wet and one for dry. Interlok machines are manufactured in stainless steel or injection moulding ensuring superb standards of performance be it wet or dry to suit the application.
Pump Out Model
The Interlok series is also available as a pump out model with a fully integrated submersible pump, allowing for continuous suction and the MV100 is used in such applications as salvage work, flood damage, flat roofing, fire services and the like. The machine can be used in conjunction with the Morclean VBR (Vacu – boom recovery) system. In general the pump out series series incorporates all the many advantages of the standard wet vacuums and are available in single or twin motor options in a heavy duty injection moulded container. The units contain an automated high performance submersible pump unit with its own level control switch and non-return valve. Supplied with a discharge hose to allow quick discharge where remedial action has to be taken.
Motor
Single motor 1000W, Twin motor 2000W
Power
230/110 Volts
Performance
Single motor max aurflow 43.6Ltr/Sec

Twin motor max airflow 82 Ltr/Sec

Cleaning Range
28.5M
Capacity
90Ltrs
Click below to view our full product guide. (opens in a new window)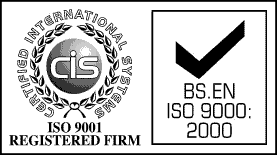 Morclean's quality administration systems have been assured and approved to the standards and guidelines of BS EN ISO 9000:2000 for the sales, service and hire of industrial cleaning equipment.
Our registration no. is 94/121120 and our standards and guidelines are externally audited by CIS.
Please note that many models described on this website are bespoke, and as such cannot always be accurately depicted.
All photographs and illustrations displayed on this website are representative of model ranges or a model series only. Individual models and specifications may vary from those shown.
Please contact us if you require clarification or individual specifications of any equipment. Morclean reserve the right to update and amend the specification of our equipment and accessories without notice and in the interest of the customer.
Images or specifications must not be reproduced with express written consent from Morclean Ltd.
Any prices quoted are subject to VAT @ SR. E &OE