Hazardous Dust Vacuum Cleaners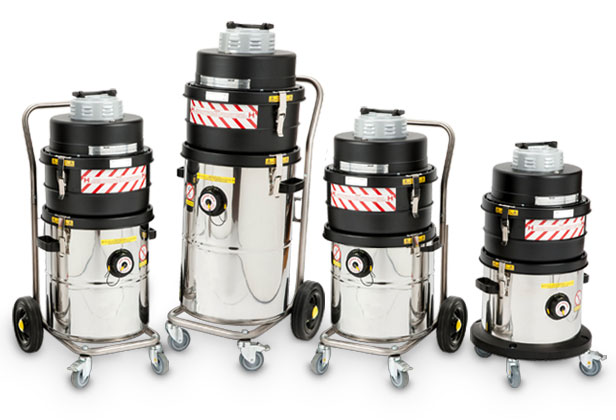 This range of Type H Vacuum Cleaners has been purposely designed and built to meet the needs of users to safely and effectively pick up hazardous dusts and debris. Examples of hazardous dusts include asbestos, finely divided silica, carcinogens and highly active pharmaceutical products.
Each model in the range is equipped with three stages of filtration on the negative pressure (suction) side of the motor. The first stage is a sealable disposable paper bag, the second stage is a high efficiency cloth filter using a filter medium that is specially designed as a pre-filter material for HEPA filters. The third stage is an oversized HEPA (High Efficiency Particulate Air) cartridge filter housed in a sturdy replaceable module. Every Type H vacuum cleaner is individually DOP tested, on calibrated test equipment, to achieve a filtration efficiency of greater than 99.997%. All our Type H vacuum cleaners are supplied with 10 disposable paper bags and a spare secondary high efficiency cloth filter.
Also View our range of ATEX Vacuum Cleaners – Suitable for hazardous gas and dust zones (Gas Zone 2 and Dust Zone 22).
Features 
Twin fan motors
One or two motors
Thermal switch protection against overheating
Four castor chassis or tubular caddy for rough surfaces
Hose entry accepts 32, 38& 51mm and tool kits
Smaller models supplied with 32mm hose and tool kit
Antistatic hose entry and 38mm conductive tool kit to dissipate build of nuisance static Available at time of order or as a retrofit For models with stainless steel canisters only.
Please refer to current price list for exact specification for each model
Technical Specification
MOTOR
1000W max 800W mean
2000W max 1600W mean
POWER
230/110V 50/60 Hz
PERFORMANCE
Single motor max airflow 43.5 ltr/sec. Twin motor max airflow 82 ltr/sec. Max vacuum single & twin motors 2,500 mm
CLEANING RANGE
27 metres 88 feet
28.5 metres 94 feet
CAPACITY LITRES
8.5
9
23
20
30
40
DIMENSIONS (H x W x D mm)
500x360x360
550x380x380
895x410x420
895x440x440
925x460x500
1060x460x500
WEIGHT KG
11
13
18.5
18.5/21.5
23.5/26.5
24.5/27.5
Click below to view our full product guide. (opens in a new window)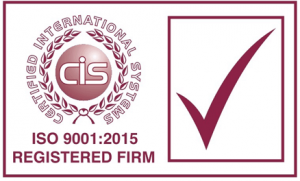 Morclean's quality administration systems have been assured and approved to the standards and guidelines of BS EN ISO 9000:2015 for the sales, service and hire of industrial cleaning equipment.
Our registration no. is 94/121120 and our standards and guidelines are externally audited by CIS.
Please note that many models described on this website are bespoke, and as such cannot always be accurately depicted.
All photographs and illustrations displayed on this website are representative of model ranges or a model series only. Individual models and specifications may vary from those shown.
Please contact us if you require clarification or individual specifications of any equipment. Morclean reserve the right to update and amend the specification of our equipment and accessories without notice and in the interest of the customer.
Images or specifications must not be reproduced with express written consent from Morclean Ltd.
Any prices quoted are subject to VAT @ SR. E &OE