Litter Collector Vacuums: The TrolleyVac
Our Litter collection trolley vacuum can be operated by a single user and fitted with a strong and comfortable pull along handle, the Morclean Litter Collection Trolley Vacuum enables the user to easily navigate those hard to reach areas whilst also maintaining a larger capacity of 50 Litres. Powered by Honda's GX25T low noise 4-stroke engine, the TrolleyVac offers an easy to use wheeled and cordless alternative to the BackVac.
The trolley mounted frame enables increased durability and flexibility. It can be operated by a single user and has the option of a robust steel trolley fitted with all-terrain wheels, which allows the vacuum to cope with all sorts of obstacles.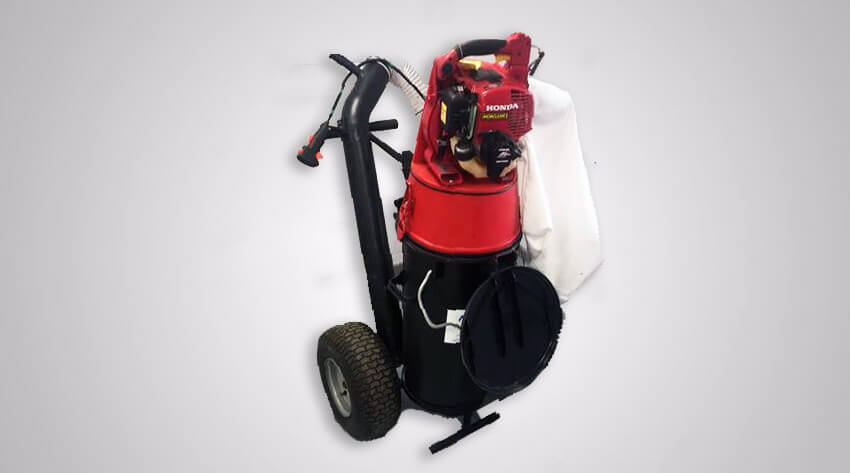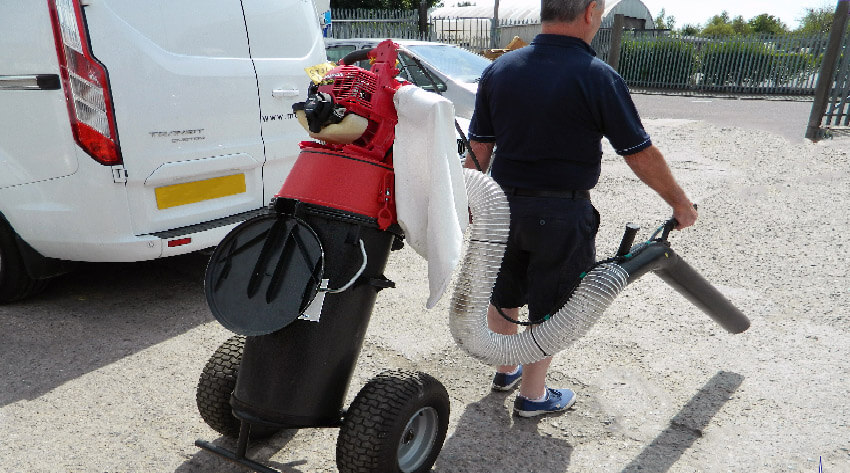 The Morclean TrolleyVac Litter Collector Vacuum comes with the below as standard:
Perfect for carparks
Single user operated
Terrain wheels cope easily with obstacles
50 litres capacity bin
Easy to manouevre
Large waste capacity
Low noise petrol engine
Technical Specifications
The TrolleyVac
Honda GX25T engine fitted on the TrolleyVac:
Petrol 4 stroke
Overhead cam
Single cylinder
Displacement: 25cm3
Bore and Stroke: 35.0mm x 26.0mm
Engine Oil Capacity: 0.08 Litres
Spark Plug: CMR5H
Ignition System: Transistor Magnito
Fuel Tank: 0.32 Litres