Washing Irregular-Shaped Vehicles

Bespoke Train Washing Systems
Whether it is the provision of an automated carriage wash system or the installation of a manual under chassis train wash, Morclean can provide bespoke train washing systems designed around your train fleet.
Petrol Tanker Washing
Morclean don't only provide train washing systems, the same installation can also wash other large and irregular shaped vehicles, such as:
Manual and Automatic
They are available as either a manual or auto system with the systems incorporating either spray arches, moving arch or brush wash technology, or a combination of both.
Civil Works
Morclean also design and specify all civil works, interceptors, water reclaim and discharge and drainage. Our team of technicians will be pleased to offer all the necessary advice.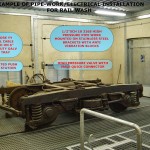 1/2″ SCH 10 316S High pressure pipe work mounted on stainless steel brackets with anti-vibration blocks
Multi YY control cable mounted on 6″ medium duty galvanised cable tray
IP55 rated push button station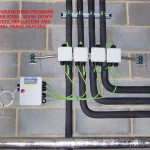 High pressure valve with male quick connector
Four separate high pressure, stainless steel, wash down lines with insulation and thermal trace heating
Morclean can now provide its customers with a Robot Wash
A special washing plant for tanks, trains, and any other type of irregular shaped vehicles.
The robot wash contains a focused high pressure action, combined with the rotating and approach movement of the nozzles to the vehicle.
Click below to view our full product guide. (opens in a new window)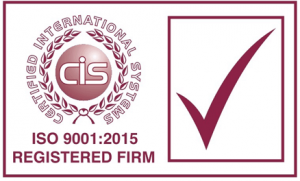 Morclean's quality administration systems have been assured and approved to the standards and guidelines of BS EN ISO 9000:2015 for the sales, service and hire of industrial cleaning equipment.
Our registration no. is 94/121120 and our standards and guidelines are externally audited by CIS.
Please note that many models described on this website are bespoke, and as such cannot always be accurately depicted.
All photographs and illustrations displayed on this website are representative of model ranges or a model series only. Individual models and specifications may vary from those shown.
Please contact us if you require clarification or individual specifications of any equipment. Morclean reserve the right to update and amend the specification of our equipment and accessories without notice and in the interest of the customer.
Images or specifications must not be reproduced with express written consent from Morclean Ltd.
Any prices quoted are subject to VAT @ SR. E &OE