Water Treatment and Water Reclaim

From this point we can supply any of the following options;
A surface mounted 3 stage interceptor connected to a foul drain.
A surface mounted 3 stage interceptor to a water recycling system.
Connection to our integral 'Valet Centre 20' combined water reclaim and interceptor.
 Introducing the NEW Total Wash and Reclaim System
The integral and self contained water reclaim system…
Provides clean water to an integral 1500 psi cold water pressure washer at up to 20 Litres per minute.
Water is collected directly from the wash pad or capture system and directed to the internal filters.
Integral interceptor is housed in a stainless steel frost-proof cabinet for protection against vandalism and frost.
Automatic control provides fresh water top-up and automatic dosing to the integral interceptor with a 'one-switch' system for the operator.
The system is fully tested and part of a range of products supplied and services by Morclean throughout the U.K.
Click below to view our full product guide. (opens in a new window)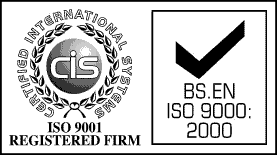 Morclean's quality administration systems have been assured and approved to the standards and guidelines of BS EN ISO 9000:2000 for the sales, service and hire of industrial cleaning equipment.
Our registration no. is 94/121120 and our standards and guidelines are externally audited by CIS.
Please note that many models described on this website are bespoke, and as such cannot always be accurately depicted.
All photographs and illustrations displayed on this website are representative of model ranges or a model series only. Individual models and specifications may vary from those shown.
Please contact us if you require clarification or individual specifications of any equipment. Morclean reserve the right to update and amend the specification of our equipment and accessories without notice and in the interest of the customer.
Images or specifications must not be reproduced with express written consent from Morclean Ltd.
Any prices quoted are subject to VAT @ SR. E &OE