Silt Trap Mini Sump
Silt Trap Mini Sump is a smaller and lighter silt trap, ideal for lighter usage or smaller wash bays where there are lower silt levels. This cost effective mini sump is a great alternative to the smaller slotted linear gulleys known as 'Aco Drains' and due to a larger surface area the mini sump is much less prone to blockages.
Silt traps are designed to provide a sump for collecting wash water and are typically placed in the centre of a wash bay so that the wash water falls to one collection point.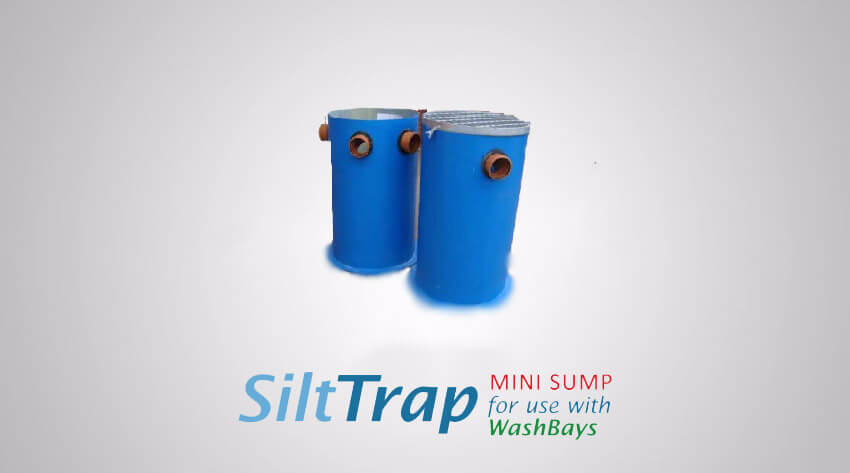 Placed prior to the interceptor a silt trap collects larger debris and can be accessed via a galvanised grating for easy manual emptying.
As well as a collection point the silt trap collects debris and prevents excessive silt entering the interceptor.
The water from the wash bay can be collected in a silt trap.
The GRP structure contains the water and is fitted with an outlet for connection to a mains foul drain via the interceptor.
The capacity of this silt trap is suitable for lighter use and the cleaning of most vehicles, typically cars and vans. The Morclean Silt Trap Mini Sump comes complete with a B125 rated Medium Duty or D400 rated Heavy Duty galvanised hinged grating.
A larger silt trap with more capacity is also available from Morclean, please ask for more information on the Morclean Silt Trap Heavy Duty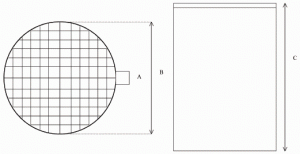 | Dimensions | ST600 |
| --- | --- |
| A Outlet (mm) | 110 | 150 | 200 |
| B Diameter (mm) | 600 |
| C Height (mm) | 1000 |
| Cover | B125 | D400 |
Click the PDF icon to view information about our Mini Sump Silt Trap.
(207Kb)
The EA and SEPA Pollution Prevention Guidelines (PPG) which are jointly produced by the Environment Agency for England and Wales, the Scottish Environment Protection Agency, and the Environment and Heritage Service for Northern Ireland (Ref PPG3 / PPG13 / PPG4 / PPG 14) suggest that Class 2 wash bay silt traps and interceptors should be connected only to a mains foul drain, and Class 1 separators to surface drain.
The above assumes you have the consent to connect any outflow to a suitable drain as per the appropriate PPG Guideline. While we always endeavour to provide best advice and accurate information, it the responsibility of the client and/or landowner to comply with the law. Following any guideline doesn't remove your responsibility to comply with the law and prevent pollution from your activities. Causing or allowing pollution is a criminal offence; compliance with any guidance isn't a defence. You should make sure that the references to other sources of guidance are still current.
Extract from the Pollution Prevention Guidelines: PPG13
3. Requirements for all vehicle washing and cleaning activities
Activities that produce run-off from the vehicle onto the ground and use cleaning and valeting products should be carried out in areas that are clearly marked and isolated from surface water drainage systems, unmade ground and porous surfaces. These areas are called designated washing bays.
A designated washing bay should be designed so that run-off is:
isolated using channels, gullies, gradient (fall on the surface) and kerbs
directed to a silt trap or settlement tank to remove larger particles of silt and sediment
either collected in a sealed system for reuse, discharged to the public foul sewer with prior permission
of the local sewer provider or collected in a sealed system for authorised disposal
You should also:
have procedures for everyone, including contractors, that cover where and how vehicle washing and cleaning should be carried out and what to do in a spillage emergency
provide notices for designated washing bays saying what they're for and that washing and cleaning should only be carried out in the bay
consider whether a fence or barrier is required to prevent spray or wind drift out of the designated area
have procedures and equipment which minimises water use and solid waste production