Economic Septic Tank Installation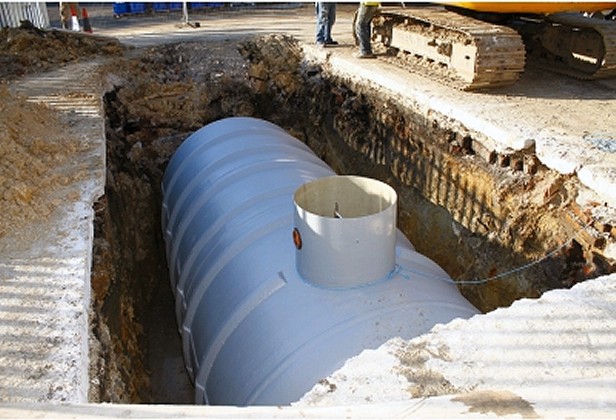 Sewage Treatment For Rural Areas
In the UK, a septic tank is generally used on farms and houses where no mains sewage drainage is available. A cost effective septic tank installation is now available from Morclean to BS6297 standards.
The Morclean septic tank is a horizontal design and is more economical to install than a same capacity, cylindrical septic tank.
The septic tank is two chambers and a dividing wall that separates waste solids from waste liquids It has openings midway between the base, at the top of the tank. Standard anyway covers and lids are fitted to both chambers via a 600mm turret.
Sewage Access Covers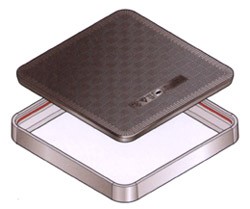 Please note: This item requires frames and sewage access covers covers (not included)
Due to the weights involved, covers and lids are expensive to transport and often cost more to ship than they are worth. We advise you source your own.
Covers and lids can be purchased from most builders merchants and below is a guide to assist you choosing the best type for the duty.
European Standard: BS EN 124
Size: 600mm x 450mm
Class A15 – Light Duty: Cars/Vans – 3 tonne loading
Class B125 – Medium Duty: Cars/Small Commercials – 17 tonne loading
Class D400 – Heavy Duty: Large Commercials/HGV – 38 tonnes loading
How a Septic Tank Works
When waste water and solids are flushed into the septic tank, the waste solid matter is retained within the first chamber and the waste water is allowed to pass through the second chamber to an irrigation system. A percolation test, as outlined in PPG4 and BS6297, will determine the size of the irrigation system required.
A septic tank generally has a capacity between 4,000 to 7,500 litres and is connected to an inlet pipe of waste water at one end and a septic drain field at the other end. The T pipe connections allows liquid ingress and egress, leaving any crust undisturbed.
Waste water flows into the tank, solids settle in the first chamber and scum floats to the surface. Anaerobic action digests the solids, reducing the volume. Further settlement takes place in the second chamber when the liquid outflow passes through the opening in the dividing wall. The settlement in the second chamber produces a relatively clear outflow through the outlet into the drain field.
The few remaining impurities will percolate through the soil and return to the groundwater via evaporation as well as taken up through the roots of plants and trees, assisted by  pipe work or drainage system installations.
Undecomposed solid waste must be removed from a septic tank periodically or it will overfill and pollute the drainage field with undecomposed wastewater.

EA – PPG 4 (254Kb)
Guidelines for treatment and disposal of sewage where no foul sewer is available.
---
The EA and SEPA Pollution Prevention Guidelines (PPG) which are jointly produced by the Environment Agency for England and Wales, the Scottish Environment Protection Agency, and the Environment and Heritage Service for Northern Ireland (Ref PPG3 / PPG13 / PPG4 / PPG 14) suggest that Class 2 wash bay silt traps and interceptors should be connected only to a mains foul drain, and Class 1 separators to surface drain.
The above assumes you have the consent to connect any outflow to a suitable drain as per the appropriate PPG Guideline. While we always endeavour to provide best advice and accurate information, it the responsibility of the client and/or landowner to comply with the law. Following any guideline doesn't remove your responsibility to comply with the law and prevent pollution from your activities. Causing or allowing pollution is a criminal offence; compliance with any guidance isn't a defence. You should make sure that the references to other sources of guidance are still current.
Avoid problems with a septic tank by following this guide.
Pouring excessive quantities of cooking oils and grease may cause blocking of the inlet drains
As oils and grease are often difficult to degrade, problems with odour can occur
High volumes of oils and grease can cause difficulties with the periodic emptying
Non-biodegradable items e.g. sanitary towels and cotton buds will rapidly fill or clog a septic tank
Some chemicals can damage the anaerobic bacterial working of a septic tank: pesticides, herbicides, bleach, caustic soda, paints & solvents
Vehicle wash water should NOT outflow to a septic tank
Excessive water engress could overload the system and cause it to fail.
Check the toilet paper. Some varieties are not suitable for disposal in a septic tank as they did not deteriorate sufficiently
Checking for plumbing leaks and practicing water conservation will help the system's operation.
Septic Tank Maintenance
As with all septic tanks, the chambers will require a de-sludge to remove the solids which settle and gradually fill the tank, reducing its efficiency.
The horizontal design allows for easier maintenance access.
The maintenance timescale depends on several things:
input of solids
tank volume
quantity of indigestible solids
ambient temperature
Periodic inspection and pumping of the septic tank is essential.
Click below to view our full product guide. (opens in a new window)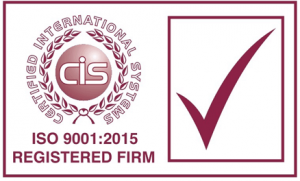 Morclean's quality administration systems have been assured and approved to the standards and guidelines of BS EN ISO 9000:2015 for the sales, service and hire of industrial cleaning equipment.
Our registration no. is 94/121120 and our standards and guidelines are externally audited by CIS.
Please note that many models described on this website are bespoke, and as such cannot always be accurately depicted.
All photographs and illustrations displayed on this website are representative of model ranges or a model series only. Individual models and specifications may vary from those shown.
Please contact us if you require clarification or individual specifications of any equipment. Morclean reserve the right to update and amend the specification of our equipment and accessories without notice and in the interest of the customer.
Images or specifications must not be reproduced with express written consent from Morclean Ltd.
Any prices quoted are subject to VAT @ SR. E &OE