MV 20-50 Type H
The Morclean MV Type H Vacuum Cleaner range has been designed and build to meet the specific needs of the user, to effectively, and more importantly, safely pick up hazardous dusts and debris.
Each model in the range is equipped with three stages of filtration on the negative pressure (suction) side of the motor. The first stage is a sealable disposable microfibre bag, the second stage is a high efficiency filter assembly using a filter medium that is specially designed as a pre-filter material for HEPA filters. The third stage is an oversized HEPA cartridge filter housed in a sturdy replaceable module. Every Type H vacuum cleaner is individually DOP tested, on calibrated test equipment, to achieve a filtration efficiency of greater than 99.995%. All our Type H vacuum cleaners are supplied with disposable microfibre bags and a spare secondary high efficiency filter assembly.
Examples of hazardous dusts include asbestos, finely divided silica, carcinogens and highly active pharmaceutical products.
Morclean are committed to supplying the correct machine to provide a long and cost effective service life. All units are supplied with on site operator training and a range of accessories to suit your particular requirements.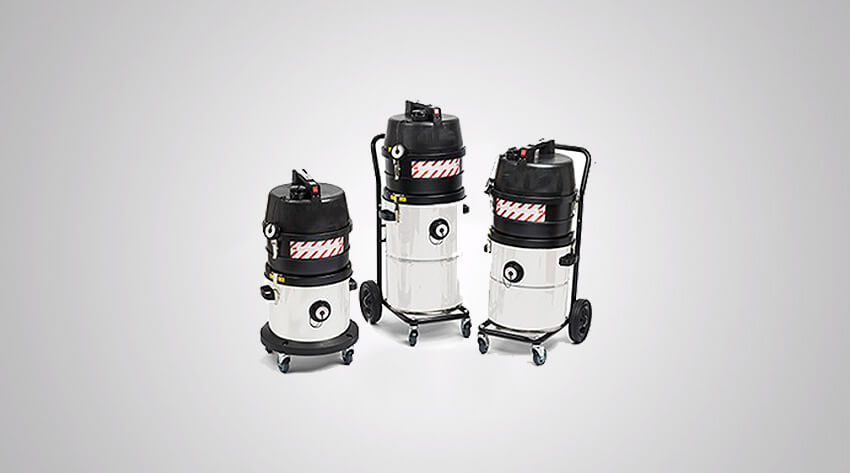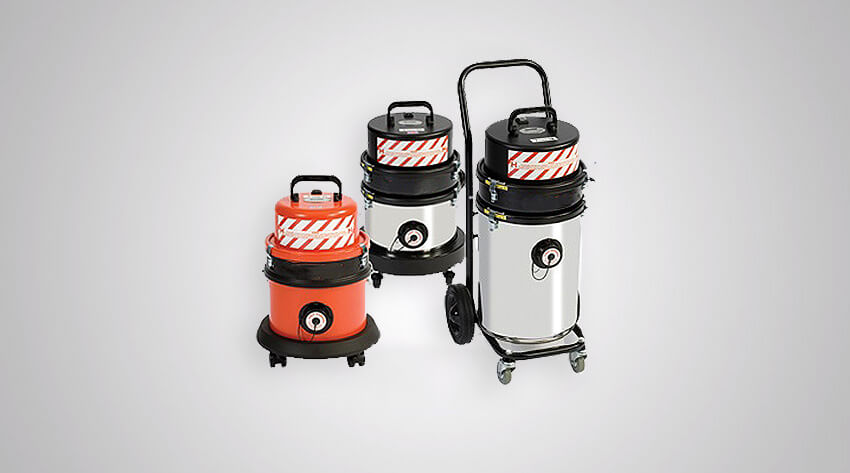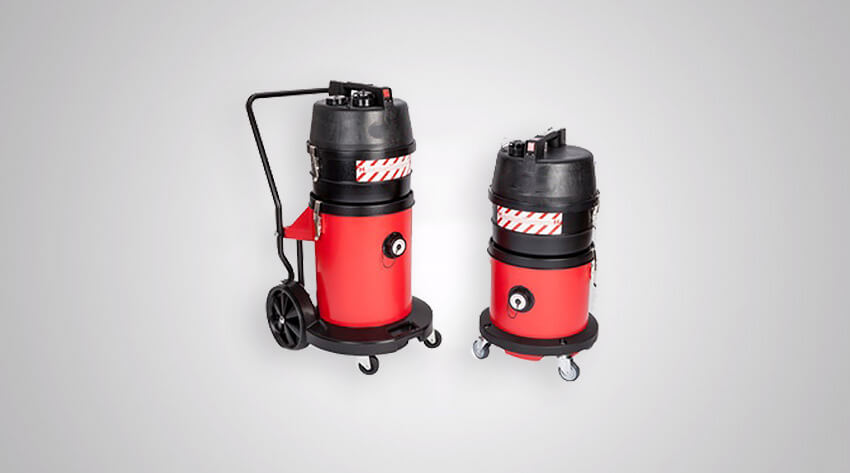 Product Features:
Twin fan motor
Available with one or two motors
Thermal switch protection against overheating
Four castor chassis or tubular caddy for rough surfaces
Hose entry accepts 32, 38 & 51mm hose and tool kits
Smaller models supplied with 32mm hose and tool kit
Antistatic hose entry and 38mm conductive tool kit to dissipate build up of nuisance static.
Technical Specification
MV 20 - 50 H
Motor:
MV **/1H 1000w Max 800w Mean
MV **/2H 2000w Max 1600w Mean
Power:
230/110v / 50/60Hz
Cleaning Range:
MV 10, 15 & 18 – 27 Metres / 88 Feet
MV 20, 25, 30, 45, 50 – 28.5 Metres / 94 Feet
Weight (Kg):
MV 10/1H 11, MV 15/1H 13, MV 18/1H 18.5, MV 20/1H 18.5, MV 20/2H 21.5, MV 25/1H 16, MV 25/2 19,
MV 30/1H 23.5 ,MV 30/2H 26.5, MV 45/1H 24.5, MV 45/2H 27.5, MV50/2 28
Performance:
Single Motor Max Airflow 43.5Ltr/Sec
Twin Motor Max Airflow 82Ltr/Sec
Max Vacuum single and twin motor 2500mm
Capacity Litres:
MV 10/1H 8.5L, MV 15/1H 9L, MV 18/1H 23L, MV 20/1H & 2H 20L, MV 25/1H & 2H 23L, MV 30/1H & 2H 30L, MV 45/1H & 2H 40, MV 50/2H 40
Dimensions (HxWxD)mm
MV 10/1H 500x360x360, MV 15/1H 550x380x380, MV 18/1H 895x410x420, MV 20/1H & 2H 795x440x440, MV 25/1H & 2H 830x440x440, MV 30/1H & 2H 925x460x500, MV 45/1H & 2H 1060x460x500, MV 50/2H 1000x520x560