Dry Only Vacuum Cleaners: 13 Litre CD
Light Industrial Vacuum Cleaner – Built without compromise our Light Industrial Vacuum Cleaners are fitted with a powerful yet reliable twin fan motor offering years and years of faithful service. Built to a specification and not a price, these models will still be performing when others have long since taken early retirement. These models are moulded from resilient impact resistant plastics, which make them lightweight yet robust enough for use in the toughest environments.
These advance design features make these models especially suitable for schools, hotels, restaurants, contract cleaning, offices and public houses.
The 13 Litre CD model features a powerful motor and efficient filtration system that can pick up dirt, dust, and debris from carpets, floors, and other surfaces. The vacuum cleaner comes with a range of attachments, including a crevice tool and a brush tool, to help clean hard-to-reach areas.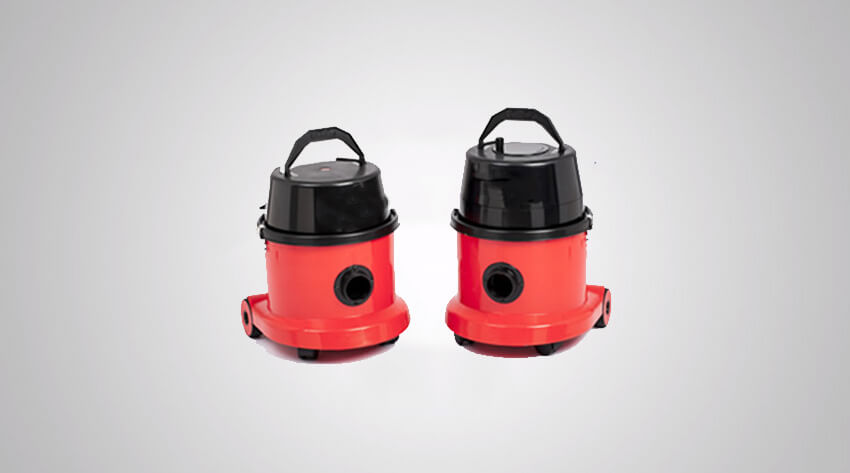 Product Features
Twin fan motor
Thermal switch protection against overheating
Double filtration – Disposable paper bag and cloth filter
Choice of disposable paper bag or reusable cloth bag
Optional high efficiency cloth filter
Extension wands and bent hose end made from non-magnetic 304 Grade Stainless SteelSupplied with full tool kit
32mm x 2.5 metre crush proof hose
Stainless Steel bent hose end with suction control valve
2 x Stainless Steel wands
Combination carpet / hard floor nozzle Upholstery / stair nozzle Dusting brush Crevice nozzle Double taper tube
Technical Specification
Tank Capacity
13 Litres
Voltage
220-240V
No / Motor type
1 single stage motor
Power (max)
1100W
Frequency
50 – 60Hz
Performance
43Ltr/Sec
Eletric Cable Length
10m
Machine weight
6.9kg
7.7kg
Dimensions
42.5 x 35.5 x 37.5cm
49 x 35.5 x 37.5cm