Litter Collector Vacuums: The BacVac
With comfort in mind and an unladen weight of only 10Kg, this machine is the ideal solution to cleaning in the most inaccessible areas. Sitting comfortable on the back, with padded straps and a belt to clip around the users' waist for extra support and comfort, this machine is powered by a low noise 2 stroke engine, which uses 30% less petrol and overall reduces emissions into the atmosphere by 40%.
This BackVac Litter Collector can hold up to 35 litres of rubbish, which is collected through a 5 or 4-inch vac hose (3-inch vac hose for collecting dog faeces) and allows the operator to go literally anywhere to collect rubbish.
Once the BackVac has reached capacity, it's just as easy to empty as it is to fill. With no fuss or hassle of paper bags required, this machine is great for street cleaning or cleaning areas with a lot of rubbish, that quickly fills the cylinder.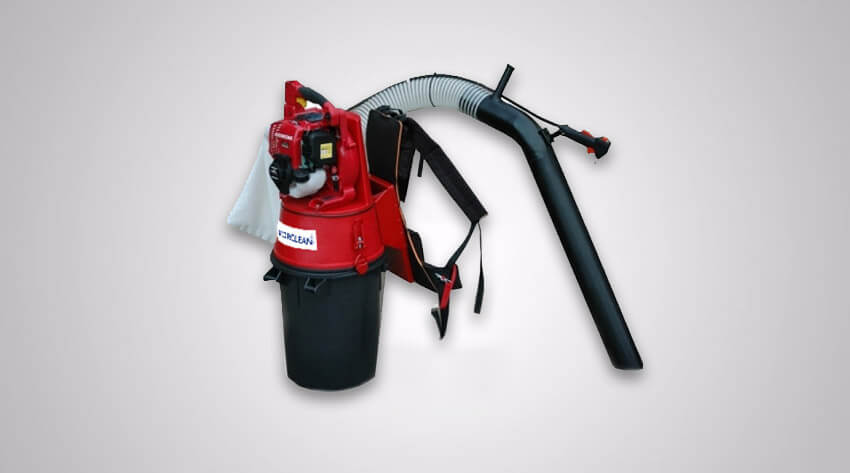 The Morclean BacVac Litter Collector Vacuum comes with the below as standard:
• Cordless
• Easily emptied
• No Paper Bags
• Weighs only 10Kg
• Ideal for inaccessible areas
• Low Noise Engine
Technical Specifications
The BacVac
Engine 4 Stroke – Overhead cam, Single Cylinder
Displacement 25 Cm3
Bore and Stroke 35.0 x 26.0 mm
Ignition System Transistor Magnito
Engine Oil Capacity 0.08 Ltr
Waste Capacity 35 Ltr
Fuel Tank 0.32 Ltr
Spark Plug CMR5H