Air Powered ATEX Vacuum Cleaner – Rugged Die-Cast Aluminium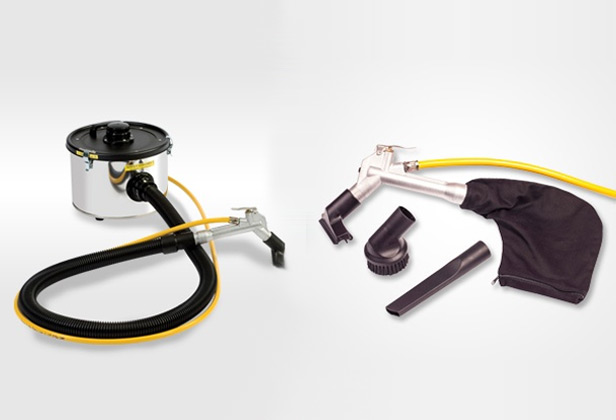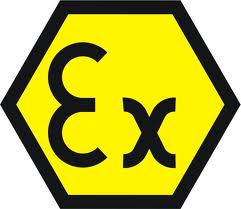 The Air Powered ATEX Vacuum Cleaner is a rugged die-cast aluminium, trigger operated, air vacuum gun. Can be used in the removal of almost any debris*, including glass, swarf, metal chippings, plastic particles, dust and powder. For fine dust or large volumes of debris the cloth bag can be replaced with a range of different size canisters and filtration systems.
This vacuum cleaner is Category 3 and suitable for use in Gas Zone 2 and Dust Zone 22. Due to its construction and its Anti Static (Conductive) air supply hose, any static build up will be dissipated. However it is the user's responsibility to ensure and maintain a good earth bond at the compressed air connection point.
*not suitable for dusts hazardous to health.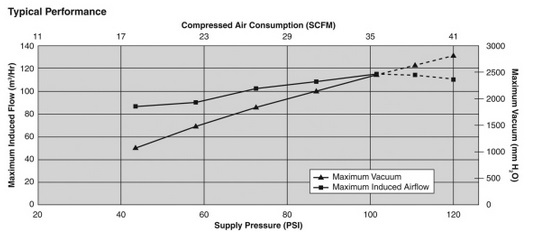 Click below to view our full product guide. (opens in a new window)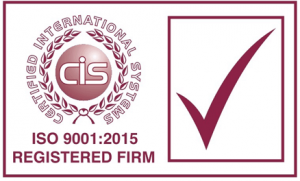 Morclean's quality administration systems have been assured and approved to the standards and guidelines of BS EN ISO 9000:2015 for the sales, service and hire of industrial cleaning equipment.
Our registration no. is 94/121120 and our standards and guidelines are externally audited by CIS.
Please note that many models described on this website are bespoke, and as such cannot always be accurately depicted.
All photographs and illustrations displayed on this website are representative of model ranges or a model series only. Individual models and specifications may vary from those shown.
Please contact us if you require clarification or individual specifications of any equipment. Morclean reserve the right to update and amend the specification of our equipment and accessories without notice and in the interest of the customer.
Images or specifications must not be reproduced with express written consent from Morclean Ltd.
Any prices quoted are subject to VAT @ SR. E &OE