55 Litre Industrial Wet and Dry Vacuum Cleaner: SM 55
55 Litre Industrial Wet and Dry Vacuum Cleaner from Morclean has a modular design with different tank capacities and motor quantities.Tank capacity for the SM55 is 55 litres and it has one motor. The strong and durable chassis is made from robust stainless steel, making it great for applications in the industrial sector. It has a drain hose mounted and you can easily empty the tank without taking off the motor. It has large rear wheels and rotating front wheels which makes it light and easy to manoeuvre.
As standard, the machine is delivered with the following accessories: crevice tool, round dusting brush, wet pick-up tool, and dry pick-up tool.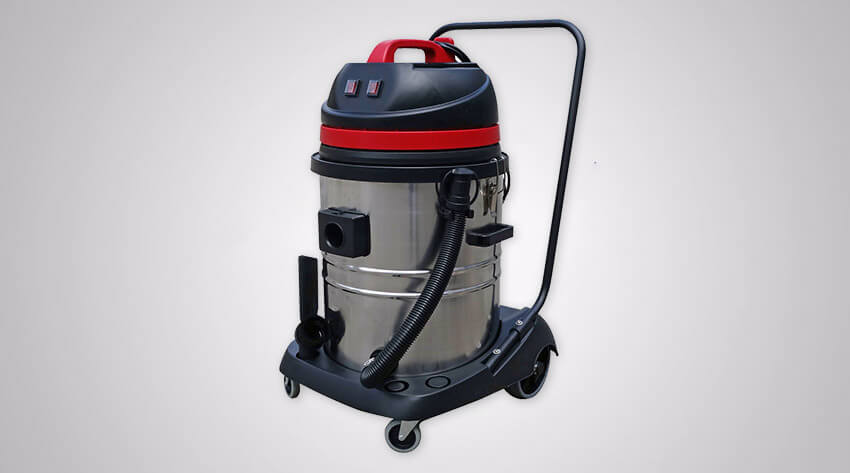 This vacuum cleaner has a durable stainless steel tank that can withstand rough handling and frequent use. It also has a HEPA filter that traps small particles and allergens, making it ideal for cleaning environments where hygiene is important.
The SM 55 comes with the below as standard:
Easy to use and service
Optimal suction power
Robust chassis
Drain hose
Large rear wheels and rotating front wheels
Cable storage & Accessory storage
For wet or dry vacuum applications
Technical Specifications
SM 55
Tank Capacity
55 Litres – Steel
Voltage
220-240V
No / Motor type
x1 two stage motor
x2 two stage motor
Power (max)
1000W
2000W
Frequency
50-60Hz
Column Depression
2115mm H20
3115mm H20
Air Flow
36 Ltrs /s
52 Ltrs /s
Power Cable Colour
Orange
Electric Cable Length
7m
8m
Noise Level
74dB (A)
78dB (A)
Amp Draw
4.6 Amp
4.6/9.2 Amp
Machine weight
22Kg
24.5Kg
Dimensions
63 x 59 x 95cm