35 Litre Silenced Motor Vacuum Cleaner
35 Litre wet and dry vacuum cleaner from Morclean is a small and compact yet powerful and hard wearing machine which is part of our Pro Range. It is a stable and tough trolley that grants stability, even when fully loaded. It has a single silenced two-stage motor and an external drain hose system for easy emptying. The size of this vacuum makes it easy to guide around an area when using and also easy for transporting to and from jobs.
Ideal for use in areas such as: Factories, Bars, Restaurants, Garages, Workshops, Leisure centres, Schools, Hospitals, Pub cellars, Professional cleaners, Residential Homes, General handymen & plumbers.
Morclean are committed to supplying the correct machine to provide a long and cost effective service life. All units are supplied with on site operator training and a range of accessories to suit your particular requirements.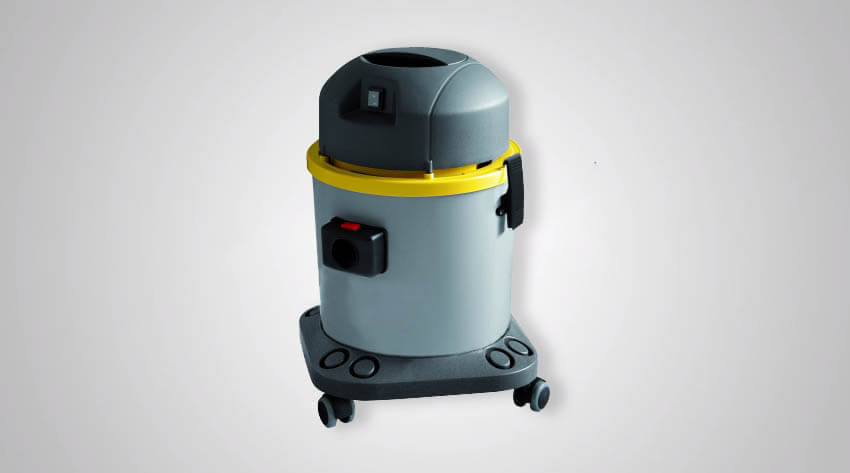 Product Features:
Silenced two stage motor.
Suction system with by-pass cooling.
Shock proof trolley.
Accessory holder.
Technical Specification
35L wet and dry vacuum
| | |
| --- | --- |
| | |
| Voltage | 120V |
| No / Motor type | Silenced two stage motor |
| Power (max) | 1200 (1400) w |
| Motor Cooling | By-Pass |
| Column Depression | 23.6 KPa / 2400mm H20 |
| Air Suction | 54 Ltrs /s |
| Total Volume / Dust / Liquid | 35 Ltrs / 18 Ltrs / 20 Ltrs |
| Motor Protection | Floating Valve |
| Emptying system | Hose 40mm |
| Electric Cable Length | 7m |
| Dimensions / Machine weight | 45 x 45 x 60cm / 9kg |