Pro Range Vision Steam Pro 400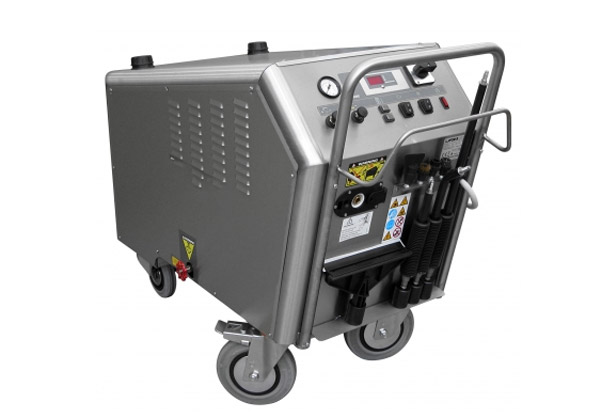 10 Bar Steam Cleaner
Stainless steel frame
Pivoting wheels with brakes, suitable for use in food processing area
Control panel with low tension controls; ON-OFF main switch; ON indicator lamp; thermoregulator; water end warning light; gun activating key
Temperature of 182oC
The boiler can be refilled from the tank provided (continuous duty)
Device for using chemicals and detergents mixed with steam
Specifications
Boiler Power
10kW
18kW
30kW
Voltage
400V
Steam Pressure
10 bar
Steam production
15 kg/h
22.5 kg/h
37.5 kg/h
Max. Temp.
180oC
Water/detergent tank capacity
25 ltr/5 ltr
PLEASE NOTE:
Morclean supply Industrial Cleaning Equipment, this is not usually suitable for domestic operation and use. While we would be pleased to assist with clients who are setting up a business for commercial use, we are generally unable to provide machines for use in the home.
Click below to view our full product guide. (opens in a new window)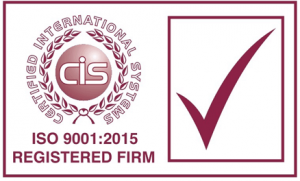 Morclean's quality administration systems have been assured and approved to the standards and guidelines of BS EN ISO 9000:2015 for the sales, service and hire of industrial cleaning equipment.
Our registration no. is 94/121120 and our standards and guidelines are externally audited by CIS.
Please note that many models described on this website are bespoke, and as such cannot always be accurately depicted.
All photographs and illustrations displayed on this website are representative of model ranges or a model series only. Individual models and specifications may vary from those shown.
Please contact us if you require clarification or individual specifications of any equipment. Morclean reserve the right to update and amend the specification of our equipment and accessories without notice and in the interest of the customer.
Images or specifications must not be reproduced with express written consent from Morclean Ltd.
Any prices quoted are subject to VAT @ SR. E &OE