Morclean ThermaSteam Trailer Mounted Steam Cleaner
The new Thermasteam trailer mounted steam cleaner and hot water jet wash is a revolutionary and unique system. Featuring incredible performance and results, the self contained machine is the ultimate in steam cleaning and a truly versatile and high performance unit.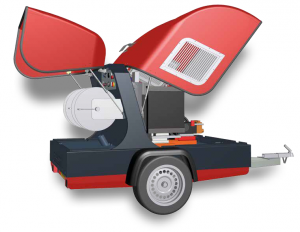 Graffiti Removal
Remove graffiti using Thermasteam with no solvents or chemicals, the thermal shock at the nozzle removes graffiti easily and quickly while using much less water than a traditional jet wash. Soft washing with steam in this way means that the brick or stone is not affected by the jet of water and reduces the risk of patches or stripes, and does not erode the brick work or stone after removal of paint.
Chewing Gum Removal
The Thermasteam system disintegrates gum and removes the debris quickly and efficiently without the need for solvents chemicals or freezing etc. Amazing results while using much less water than traditional methods