Ride On Floor Scrubbers

Ride on scrubber dryers are ideal for thoroughly cleaning the floors of medium to large industrial and commercial premises. Morclean's range of ride on scrubbers perform equally well washing and drying the floors of warehouses, factories, production areas, distribution centres, airports, schools, hospitals and shopping centres.
Any hard floor surface that needs cleaning to remove dust, dirt, debris, grease and grime will benefit from a scrubbing and drying cleaning machine, providing a money saving solution.
Click below to view our full product guide. (opens in a new window)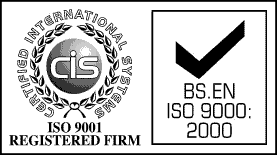 Morclean's quality administration systems have been assured and approved to the standards and guidelines of BS EN ISO 9000:2000 for the sales, service and hire of industrial cleaning equipment.
Our registration no. is 94/121120 and our standards and guidelines are externally audited by CIS.
Please note that many models described on this website are bespoke, and as such cannot always be accurately depicted.
All photographs and illustrations displayed on this website are representative of model ranges or a model series only. Individual models and specifications may vary from those shown.
Please contact us if you require clarification or individual specifications of any equipment. Morclean reserve the right to update and amend the specification of our equipment and accessories without notice and in the interest of the customer.
Images or specifications must not be reproduced with express written consent from Morclean Ltd.
Any prices quoted are subject to VAT @ SR. E &OE