Pedestrian Scrubber Dryers: MSD500T Traction
The Morclean MSD500T Traction is a heavy-duty build commercial pedestrian scrubber dryer traction drive is perfect for scrubbing and drying the floors of shopping and distribution centres. With its 500mm width brush and forward & reverse traction, the MSD500T commercial pedestrian scrubber dryer traction drive promises to wash medium range floors.
Ideal for; Warehouse, Production Area. Distribution Centres, Factory Environment, Airports, Shopping Centres, Schools, Residential Homes and more.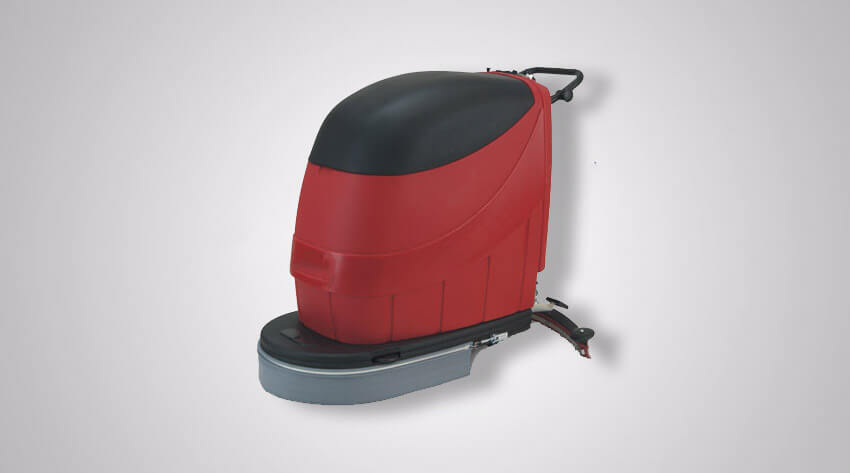 The Morclean MSD500T Traction Scrubber Dryers come with the below as standard:
Construction: Reinforced polyethylene chassis & tank
Drive: Forward & reverse electronic traction
Robust rear traction wheels
Large heavy duty steel brush head
Brush & drive motors with lifetime lubrication
Electronic adjustable speed control
Ergonomic control panel with safety controls
Heavy duty cast aluminium squeegee assembly
Easy access to the solution tank for refilling
Dirty water drain hose
Water & detergent control lever
Forward & reverse control switch
Manual brush & squeegee lifting operation
Drive handle with dead stop safety system
Complete with PPL brush and two wet batteries
Technical Specification
MSD500T Traction
Model MSD 500T
Brush Size 1 x 500mm
Brush Pressure 40Kg
Cleaning Performance 1800m2 per hour
Drive System Forward & Reverse Traction
Power System 2 x 12v, 157ah Wet Batteries
Product Weight 100kg without batteries (230Kg with)
Total Scrubbing Width 500mm / 19″
Squeegee Width 850mm / 33″
Solution Tank Capacity 65L
Recovery Tank Capacity 67L
Brush Motor 24v, 375W
Suction Motor 1 x 24v, 550 watt
Drive Motor 1 x 24v, 200 watt
Dimensions LxWxH 130 x 50 x 100cm
Pool Side Cleaning
Tiles around public pool areas can become dirty and grimey over time, due to constant use. Blast away build up inbetween tiles with ease with the Morclean 500T Traction Scrubber Drier and keep pool side areas clean and hygenic.
Stone Cleaning
Clean dirts, grime, stains and debris from stone floors quickly and efficiently with the Morclean 500T Traction Scrubber Dryer without damaging surfaces.
Educational Institutes
Schools, Colleges and Universities have a lot of foot fall day in, day out. Muddy hallways are inevitable but with the powerful Morclean 500T Traction Scrubber Dryer, hallways will be sparkling all year round!