BackPack Vacuum cleaner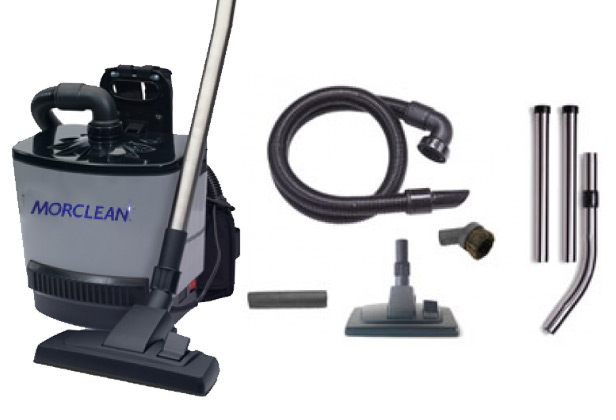 Our range of Backpack vacuum cleaners are lightweight and ergonomically designed, you could quite easily forget that you are wearing it.In confined areas or congested environments there can be no doubt that the practical features of the Back Pack Vac brings with it great advances in convenience cleaning. In many countries back pack cleaning has become commonplace with substantial improvements in cost effective operation.
Particular attention has been paid to user comfort, convenience and safety with an ergonomically designed, comfortable harness system; lighter weight and lower noise levels.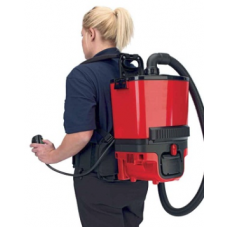 The Morclean Back Pack's performance is excellent, with the extra large filter system and the Hepaflo dust bags ensuring continuous operation and clean and easy emptying. The standard accessory kit contains a wand, floor tool and tools kit incorporates all that is needed for quick and efficient cleaning of all surfaces.
The BackPack vacuum cleaner offers time savings of up to 30% over conventional tub vacuum cleaners and dramatically reduces operator fatigue associated with other back pack systems. Designed and tested for all commercial markets, the BackPack has proved its value worldwide with great success. Robust, reliable and versatile, the BackPack will exceed all your expectations. The unique harness, whilst preventing any machine movement, is also comfortable to wear by both male and female operatives.
6 Litre
8 Litre
Motor
Microflo
Power
230V AV 50/60Hz;
Airflow
40 L/sec
20 L/sec
Motor Power
1100 W
1000 W
Suction
2400 mm
1000 mm
Run Time
30 Mins
Charge Time
3.5 Hours
Weight
6 kg
7.3kg
Size
440x360x250mm
250x360x615mm
Click below to view our full product guide. (opens in a new window)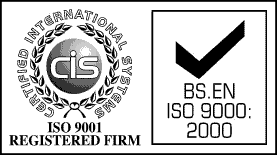 Morclean's quality administration systems have been assured and approved to the standards and guidelines of BS EN ISO 9000:2000 for the sales, service and hire of industrial cleaning equipment.
Our registration no. is 94/121120 and our standards and guidelines are externally audited by CIS.
Please note that many models described on this website are bespoke, and as such cannot always be accurately depicted.
All photographs and illustrations displayed on this website are representative of model ranges or a model series only. Individual models and specifications may vary from those shown.
Please contact us if you require clarification or individual specifications of any equipment. Morclean reserve the right to update and amend the specification of our equipment and accessories without notice and in the interest of the customer.
Images or specifications must not be reproduced with express written consent from Morclean Ltd.
Any prices quoted are subject to VAT @ SR. E &OE