90 Litre Industrial wet and dry Vacuum Cleaner
This range of 90 Litre Industrial wet and dry Vacuum Cleaner has been specially designed to cope with large volumes of liquids. It is the preferred choice in many industries such as flood clearance, water tanks emptying, fire services, flat roofing and many others.
Our range of 90 Litre Industrial wet and dry Vacuum Cleaner are based on a very strong implosion resistant rotationally moulded plastic canister mounted on a heavy duty expoxy coated tubular caddy. The detachable caddy is fitted with two 240mm rear wheels and two heavy duty swivel castors. The motor head is moulded from thick section dent and corrosion resistant plastic.
Features
Twin fan bypass cooling motor
One or Two motors
Thermal switch protection against overheating
Virtually indestructible and corrosion resistant thick section motor head and canister.
Efficient float ball wet shut off.
Net filter to float cage to prevent motor damage.
Drain hose and stopper for liquid discharge.
Stainless steel discharge pump will handle particles up to 10mm diameter.
Discharge pump rated at 700w for 230v models and 500w for 110v Models.
10 Metre see though discharge hose
Hose entry will accept our 38mm and 51mm hose and tool kits.
 Specifications
Motor
Single motor 1000W, Twin motor 2000W
Power (max)
230/110 Volts
Performance
Single motor max aurflow 43.6Ltr/Sec

Twin motor max airflow 82 Ltr/Sec

Total Volume
90 Ltrs
Cleaning Range
28.5
Click below to view our full product guide. (opens in a new window)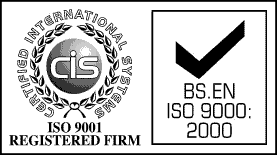 Morclean's quality administration systems have been assured and approved to the standards and guidelines of BS EN ISO 9000:2000 for the sales, service and hire of industrial cleaning equipment.
Our registration no. is 94/121120 and our standards and guidelines are externally audited by CIS.
Please note that many models described on this website are bespoke, and as such cannot always be accurately depicted.
All photographs and illustrations displayed on this website are representative of model ranges or a model series only. Individual models and specifications may vary from those shown.
Please contact us if you require clarification or individual specifications of any equipment. Morclean reserve the right to update and amend the specification of our equipment and accessories without notice and in the interest of the customer.
Images or specifications must not be reproduced with express written consent from Morclean Ltd.
Any prices quoted are subject to VAT @ SR. E &OE