78 Litre Silenced Motor Vacuum Cleaner : Wet and Dry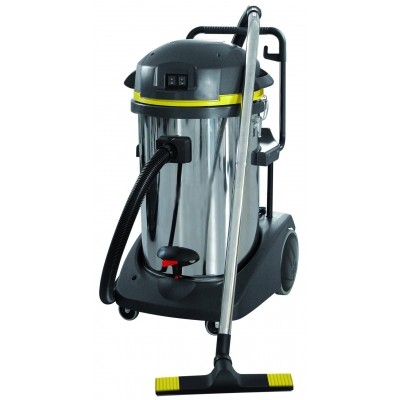 78 Litre silenced motor vacuum cleaner is suitable for both wet and dry use. Featuring 2 or 3 silent motors and a stainless steel removable and tip able tank.
Removable tank
Suction system with by-pass cooling
Liquid float valve
Anti electrostatic current device
Shock proof trolley
Tilting tank
Easy standing head (during filter cleaning)
X2 Motor
X3 Motor
Voltage
120V
No / Motor type
2x Silenced two stage motor
3x Silenced two stage motor
Power (max)
2000 (2400) w
Motor Cooling
By-Pass
Column Depression
22 KPa / 2240mm H20
Air Suction
108 Ltrs /s
Total Volume / Dust / Liquid
78 Ltrs / 35 Ltrs / 48Ltrs
Motor Protection
Floating Valve
Emptying system
Hose 28mm
Electric Cable Length
10m
Dimensions / Machine weight
62 x 51 x 99cm / 26kg
Click below to view our full product guide. (opens in a new window)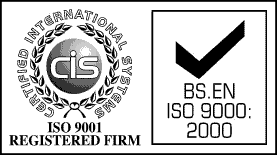 Morclean's quality administration systems have been assured and approved to the standards and guidelines of BS EN ISO 9000:2000 for the sales, service and hire of industrial cleaning equipment.
Our registration no. is 94/121120 and our standards and guidelines are externally audited by CIS.
Please note that many models described on this website are bespoke, and as such cannot always be accurately depicted.
All photographs and illustrations displayed on this website are representative of model ranges or a model series only. Individual models and specifications may vary from those shown.
Please contact us if you require clarification or individual specifications of any equipment. Morclean reserve the right to update and amend the specification of our equipment and accessories without notice and in the interest of the customer.
Images or specifications must not be reproduced with express written consent from Morclean Ltd.
Any prices quoted are subject to VAT @ SR. E &OE